>

Accountability business coaching group
Accountability business coaching group
13th September 2019, 12.30pm - 2.30pm
36, Clarence Walk, Redhill, Surrey, RH1 6NE
When you join The ABC Group, it is more than a women's business group. It's a safe place to share, beat business isolation, a place where the like minded can solve, plan, and set amazing goals, with huge success and results that will escalate your business and give you financial rewards.
Money blocks, mindset, marketing, social media, and accountability are all part of the free training you'll receive, too. I facilitate and coach, and have a tried and tested formula to help you move to another level.
There are only six spaces for business owners wanting to take things to another level (plus many more perks). Don't fancy a group? Enquire about the benefits of your own one to one business coaching package.
Accountability business coaching group
Free taster session on Friday 13th September at 12.30pm - two hours, Reigate, or free telephone consultation.
Come and discover how you can benefit from joining The ABC Group and its membership.
Enquire now by emailing info@nowitsallaboutme.co.uk and you will receive a free information pack, or, visit the website - www.nowitsallaboutme.co.uk.
Only six members over six months with access to training, mentoring, and a free coaching session one to one.
I'd love to hear from you and booking is essential.
Reviews are glowing, speaking for themselves as to why you should join...
"If you are setting up and running a business on your own, then I cannot advocate enough how much you need to working the ABC group into your essential expenses! It can be all too easy to lose track or get far too close to a problem. Before coming on the ABC group I would often hear adverts about how isolating and lonely business can be and honestly I didn't feel it once I joined the ABC group, I realised I had been very grateful that I wasn't a situation that continued for me" - AE
"I participated in the ABC group for 6 months. Clare is a wonderful facilitator and host for the group. Clare is extremely welcoming and friendly and nothing is too much bother for her. I met some lovely other small business owners and I found the group really helpful to stay accountable and on task with all the things I have to do. Highly recommend to anyone wanting a network of other small business owners for support and to stay accountable for their actions!" - RW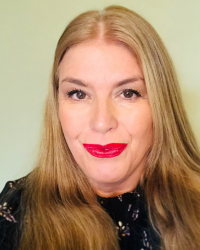 I'm Clare Percival, a Creative Coach & NLP practitioner. Founder of The ABC group for business owners to jump to the next level. After 3 years leading a seperate business group the ABC launched in Feb '19, due to the success I will be starting a 2nd. Try out whats on offer before you join in a safe & confidential setting on the free taster day.