A better life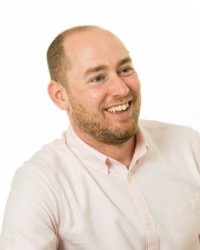 Date & Time:
16th June 2018, 10am - 5pm
Cost:
Free to attend, limited places, secure your ticket now.
Location:
Park Plaza
Boar Lane
City Square
Leeds
West Yorkshire
LS1 5NS
Email organiser
Secure your place at https://chris-dudley-a-better-life.eventbrite.co.uk 
Free discovery call: After the event, all attendees can redeem their ticket for a free 30-minute discovery call with Chris (valued at £27).
Do you feel...
You're disappointing yourself, your family, your friends, and your colleagues.
Overwhelmed, out of control, stuck in a rut.
Guilty and ashamed of how you think and feel right now.
You're procrastinating but you can't connect to the motivation you need to move on.
The things you do to make yourself feel better are making you feel worse.
You have limiting beliefs about yourself and what you can achieve.
You are held back by your past.
If you're seeking a better life, then this message is just for you. If you ignore it, it just gets worse.
What most people do when faced with stress, anxiety or depression is wait until it gets so bad they can't see a way out, they take medication to alleviate the symptoms, or they wait for treatment to discuss the past and how they got here. And for most people, none of that works.
You alleviate the symptoms and not the cause.
You're managing side effects when you should be managing your recovery.
Waiting delays your progress and creates more bad coping habits.
You are focusing on the past when your life is in the future.
You are not learning new tools and techniques for dealing with future challenges.
At last, there's some good news. I've found a solution. I've been similar to where you are, so I know this isn't going to be easy, but it's not impossible.
Hi, I'm Chris and I am a life coach.
Having experienced stress, anxiety, and depression in my teenage years and throughout my twenties, I had tried all the usual routes to deal with my challenges. I was on anti-depressants, and more medication to take the edge off my OCD. I'd had a series of counselling sessions and now understand why I was unhappy.
The problem was, I still felt depressed, I was still living in the sterile environment I'd built for myself, and no one was telling me how to beat it.
That's when I discovered life coaching and the therapies of neuro-linguistic programming, time line therapy, and hypnotherapy. Don't worry too much about what they are and how they work, I'll explain more when I speak with you and until then you can google them if you're interested. Just know that they worked for me.
I was able to let go of the negative emotions and events from my past and break free from the beliefs I had about myself which held me back.
I became confident and increased my self-esteem.
I was able to see my future clearly and had a plan of action on how I would achieve this, living and working proactively and productively.
I am engaged with the people and the world around me and my new found resilience means I can handle change as and when it happens.
I committed to a life without stress, anxiety and depression, and I achieved it.
Now, I support other people to break free from their challenges and achieve the life they desire and deserve.
"Very engaging with lots of strategies provided to use there and then. Through completing some of the interactive tasks I had some insights and revelations. Chris' humour and charismatic delivery meant the workshop was thoroughly engaging and interesting."
"I would definitely recommend the workshop to others. Not only does it give you a good overview of what you might achieve through life coaching with Chris, it also empowers you to take immediate control of your own life using some of the tools gained from the workshop on the day. I got up early on my day off, to attend the workshop fearing it might feel just like work, but the time flew and I was filled with curiosity to learn more. It's just what I was looking for."
"I booked on 'a better life' as I have taken voluntary redundancy and needed some tools and techniques to let go, plan for the future and move forward. I thought it was a brilliant workshop and it made me think deeply about self-development. I now have some tools and it's down to me to get started! It was inspiring. I learnt about visualisation and how it can change your negative memories into brilliant ones. I would highly recommend to anyone who is on a journey of personal change. Chris was warm and genuine and honest about his obstacles in the past and explained how time line therapy works. Very good presenter and you can tell he cares."
"I attended the event as I was interested in life coaching generally and am at a point in my life where I thought it might be useful, but wanted to know more before I went ahead with it. I absolutely found what I was looking for."
"I really enjoyed it, found the hours flew by, I was that engrossed, as was my husband who'd come along too."
"I would definitely recommend 'a better life' to others. It is an opportunity to see what life coaching is all about and if it is for you – 'try before you buy'."
"I really liked Chris' style of delivering the workshop, he is extremely knowledgeable, engaging and not afraid to say it how it is!"
'A better life'
Arguably, I could have chosen a grander title but I chose a better life as it's the one initial request the majority of my clients make. I have designed a high-value, high-impact, six-hour interactive workshop that guides and supports you beginning your journey to getting out of overwhelm and into control with a clear plan of action.
I am passionate and proud of my informative and inspiring workshops, and I know only too well the power of a group event. The impact of the investment of your time, your energy and the opportunity to share, listen and learn with other like-minded people. I'd love to see you at 'a better life'.
Agenda
Wheel of life - review your life in its entirety and score your level of satisfaction, identifying areas for development.
Basic human needs - assess your life against the six basic human needs, identifying areas for development.
Your mind - an introduction to the inner workings of your mind.
Future self - begin the process of designing your future self.
Grow - Learn the goal setting model of grow and apply it to your future self.
Smart - Learn the action planning model of smart and apply it to your goals.
Limiting beliefs - identify what's holding you back from achieving your full authentic potential and learn the process to let go of limiting beliefs and live a life without limits.
Negative events - gain access to the time line therapy process used to support people to let go of negative events.
Power of visualisation - access the technique used by high-performers, celebrities, and sports people; to achieve their goals.
Law of attraction - used for generations the law of attraction is reported to have brought around some of man's greatest achievements, learn how you can use it too.
Free worksheets
Pages of activities, tools and techniques to create a better life. Using your free worksheets from my 'be more tomorrow than you are today' workbook, we aim to move out of overwhelm and into control. Supporting you in identifying your negative thoughts and your limiting beliefs. You'll have the opportunity to define your future and set goals which you'll make a commitment to achieving. I guide you and provide you with the learning, tools and techniques you need to begin to achieve balance and success in all areas of your life.
Finally, it's your turn...
You have a decision to make. Do what you've been doing (or worse, do nothing at all). You know where that will lead. Is that really where you want to go? Take a new action, and get a new result. Finally, learn the tools and techniques which will support you to create a better life.
Which do you want for yourself?
Secure your place at https://chris-dudley-a-better-life.eventbrite.co.uk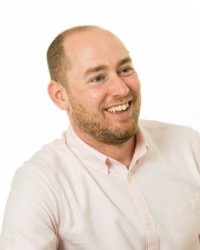 About Chris Dudley
Chris is a life coach and trainer with 400+ hours of paid face-to-face coaching experience. A master coach practitioner of NLP, time line therapy, and hypnotherapy. Chris became a life coach as he first experienced coaching and NLP therapy as a client; it was through this that I freed himself from his mental health challenges.