>

7-week confidence and life skills course via Zoom
7-week confidence and life skills course via Zoom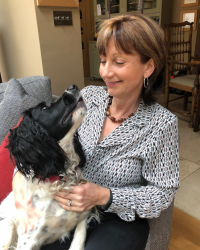 25th February - 8th April 2021, 7pm - 8pm
£85 (equating to less than £13 per class)
This is a seven-week program held online via Zoom.
Each week we will cover different strategies that you can take away and use in your life on an ongoing basis in order to grow your inner confidence and self-belief, push yourself forward, put a stop to holding yourself back and criticising yourself, and instead encourage, empower and enable you to achieve everything you have only ever previously dreamed of achieving.
This program, run by confidence life coach, Dawn Fiske, will ensure you 'get out of your own way' and will be the beginning of a much brighter future. Just imagine what your life will be like when together we have doubled your confidence? Why wait any longer to start fully living? 
Dates and times:
The first session will start on Thursday 25th February, from 7pm until 8pm, and will continue at the same time each Thursday at 7pm, concluding on 8th April 2021.
Alternative days and times will be available, so please inquire if interested, even if this date does not work for you.
The groups will be deliberately small (maximum of six people), so everyone feels safe, and it is not too daunting. The sessions will be run in the comfort of your own home, via Zoom.
To reserve your seat on this program, and avoid disappointment, or to request a course outline, please visit www.milestone-coaching.co.uk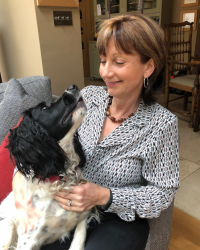 A qualified and highly specialised life coach, trainer, speaker, podcaster, & YouTuber. Coaching for over 18 years on confidence, self-belief, stress management, time management, career coaching, communication skills, & presentation skills. Working with adults & teenagers. Visit www.milestone-coaching.co.uk/workshops