5 days to a better you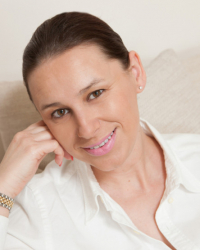 It's the ultimate personal development course you can do in the comfort of your own home in five days!
Yes in five days I guarantee you will be well on your way to becoming the best version of yourself that you can be.
It's a course that I personally wish I had found when I started on my own self-improvement journey.
It's empowering, it's powerful, it's affordable, it's easily accessible and fits within your own timetable.
I'm so confident about my course, that if you're not satisfied I will give you your money back with my 14 day, no satisfaction, money guarantee.
What exactly is "five days to a better you?"
Put simply, "five days to a better you" is:
An online personal development course that is easy to use and will help you to improve your life within five days. Guaranteed!
The course ultimately guides you through a thorough personal-development journey ending up with you setting some kick ass life goals and actioning them!
The course is based on life coaching principles and the most successful exercises I use in my daily practice.
I've specifically tailored the course to suit an on-line format for you to do at home whilst I guide you remotely every step of the way.
The course delivers five powerful personal-development exercises for you to do each taking approximately one hour to complete.
Each exercise is designed to help you either raise self-awareness, bring clarity to your life, motivate you and set life goals/action them.
The course is designed to be completed within five days but allows you the flexibility for it to be done within whatever timeframe you desire.
Who is "five days to a better you" for?
If you're on a budget and can't justify one to one life coaching at the moment.
If you're interested in taking your personal development to the next level, but not ready to commit to a life coach.
If you don't have the time to commit to one to one life coaching.
Need quick and powerful results.
Anyone who wants to improve their life.
Anyone who wants to be happier.
Anyone who wants to achieve more.
Anyone who wants to be more motivated and driven.
Testimonials
"Gemma opened my eyes up to new things, new way of thinking, new attitude and changed my life and is still changing my life." Dawn – West Midlands
"The steps that I have taken as a result of the life coaching sessions with Gemma have been transformational and completely life changing for me (and my family) and will stay with me for the rest of my life. Gemma has helped me to find clarity and focus after a very tough time." Sarah – Exeter
"Gemma's coaching was fantastic and gave the motivation to leave my job and successfully set up my own business. I simply wouldn't have had the courage or the know how to do this on my own. Through her coaching I moved from being stuck, unorganised and procrastinating to motivated, organised and successfully self- employed. Thank you." Sam - Dubai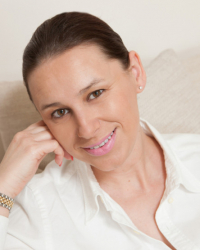 Gemma is one of the UK's leading life coaches and business coach, award winning podcaster and the owner of Prosperity Kitchen. Gemma specialises on personal development, career coaching, confidence, motivation and small business coaching. Gemma is regularly featured in the national press as the "go to coach" on all matters coaching.