Find a coach
Are you ready to make a change? Start a life-changing conversation today.
If you want to move forward in your life and career, now is always the right time. We think you know that too because you're here now, aren't you?
Changing and evolving isn't always as simple as it sounds though, especially when there's so much else going on. It's likely that all too often your needs and desires move down your priority list. We want that to change for you.
We meet every week to talk about where I am in my career, where I want to be and how I'll get there. It makes a difference to me daily and I am most certainly moving in the right direction now.
Working with a coach, investing and making space for yourself in your own life can set you on the right path for your definition of success. Whether you want to develop confidence, conquer self-doubt, transition your career, or manage stress levels and pave the way for a better tomorrow, we know that we can find the right support for you.
Our coaches work in whatever way suits you and fits with your life. Whether that's a regular face-to-face meeting at a time and place that's best for you, a telephone call or an online session - you choose!
So, are you ready to take your life in a different direction? Want to evolve and embrace your skills? Work with a coach to shape the future you've dreamt of.
Let's begin with our simple search.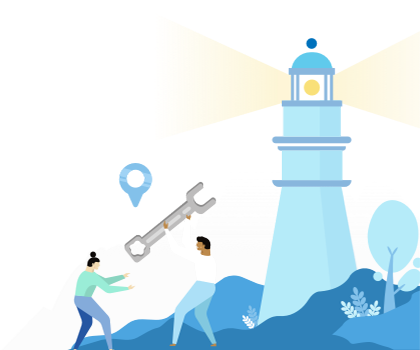 Find the right business or life coach for you