Career coaching
Finding a freelance coach
If you've taken the leap and left your job to go freelance, but are struggling to navigate the transition, you could benefit from seeing a freelance coach. We explain what freelance coaching is, and how a coach can support you on your new journey.
What is a freelance coach?
Coaches support people down the route they choose to go in life. Whether that's a sports coach helping a team to win; a fitness coach helping someone to achieve their personal fitness goals; a life coach supporting an individual's personal development; or a business coach helping someone get their business off the ground.
Freelance coaches help people who are typically self-employed through the transition from being an employee to being their own boss. They will offer their support and advice in setting up a business and steer them through the potential challenges that come with self-employment, such as inconsistent pay or staying motivated.
---
What can freelance coaches help with?
If you're considering reaching out to a freelance coach, start by identifying your goals. What do you want to achieve? Perhaps you're looking to generate more clients, or you're seeking coaching to help you manage your time more effectively. It's important that you take the time to find a coach best suited to you and your business, so you can get the most out of your sessions.
Here are some of the more common areas that freelance coaches can help with:
helping to set up a business
networking advice
growing your client base
building your brand
financial advice
legal advice
building self-confidence
how to stay motivated
being your own boss
Some coaches might choose to specialise in a particular area, such as marketing or financial advice – if you're looking for support in a specific area, it's worth asking during your early conversations, or including the keywords within your initial search.
---
Coaching vs mentoring
If you have looked into getting a coach, you are likely to have also come across the term 'mentor'. But which one is right for you? Well, who you reach out to will typically depend on where you are on your freelance journey.
Mentoring
Some people prefer to call themselves mentors instead of coaches. Sharing their knowledge and experience, mentors tend to focus on a specific area of expertise. Mentors will often use coaching techniques in their work, however, questioning their mentees and encouraging them to make their own decisions to increase confidence.
A key difference is that a mentor will typically be more active in telling you what to do and guiding you through the process. This approach aims to help you to set out your goals and decide what you want to achieve.
A mentor may be useful if you've already taken the initial steps to get your business up and running and are looking at how you can build on this. For example, a mentor might share mistakes that they learned on their own self-employment journey, and help you correct/prevent mistakes yourself.
Coaching
Coaches, on the other hand, will typically assess your existing goals and look to help you reach your full potential. They tend to be more task-focused in their approach, with formal assessments and advice.
The relationship between a coach and client is typically short-term; depending on what you want to achieve, you may agree to a course of six sessions, or less. As the role of a coach is to motivate and unleash your inner strengths, a coach will pose questions to you; allowing you the space to reflect and action your thoughts independently. A coach will never tell you what to do – instead, you will be prompted and encouraged to consider your own capabilities and learn techniques to carry through your day-to-day life as a freelancer.
If you're in the early stages of your freelance journey, or you're yet to take the leap, a coach may be a better option for you. They will be able to help you gain a better understanding of what you want from this change, what's holding you back and how to overcome it.
---
The benefits of seeing a freelance coach
Becoming freelance or self-employed is a big step towards achieving your dreams, but it can be daunting, particularly if you've never had experience working for yourself before. Working with a freelance coach can help you:
dedicate time to personal/professional development 
learn to be more confident in your abilities 
navigate challenges that come with going freelance 
learn self-motivation techniques 
learn new skills 
create a support network 
overcome insecurities 
Going from my part time job to quitting it to pursue my own business created a lot of emotions, thoughts and beliefs I had not experienced before! I had worked with a few coaches in the past and, when I met Alison, we instantly clicked, so I decided to dip my toe into being coached again. It was the best decision I have ever made! It made me a stronger and more confident business owner. On a personal level, coaching has helped me release mindset blocks that have plagued me for almost 10 years.

Jodie Clough
How to find a freelance coach
The thought of going freelance might feel like diving head first into a bottomless pit, but it can open up a world of possibilities.
If you're ready to connect with a coach, head over to our search tool. Here you can browse profiles and find a coach who can help you on your journey to becoming self-employed.
Considering becoming a freelance coach? Learn more about how to become a freelance coach.
Share this article with a friend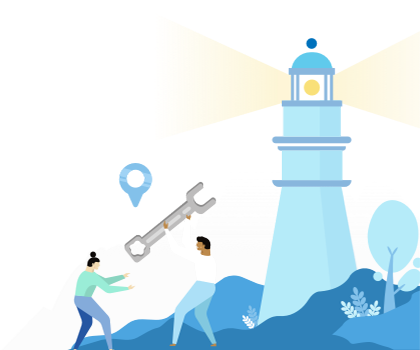 Find a coach dealing with Career coaching