Career coaching
Coach spotlight: Steve Preston
Every month we shine a spotlight on one of our coaches listed with us on Life Coach Directory, to learn more about how they got into coaching, what they can support with and how they approach their work.
This month, we sat down with Steve Preston to learn about his approach to career coaching.
Hi Steve, can you tell us a little about yourself?
My background is in the travel industry. After cutting my teeth on the travel agency side for 10 years, I had a very successful management and executive career spanning a further 20 years working across sales, operations, HR, change management projects, and reward and benefits, for some well-known travel retailers, tour operators and airlines.
Back in 2001, I was faced with a life-changing decision… relocation or redundancy? Either way, it was an uncertain future. Deep down, I knew it was time to move on, so redundancy became the springboard to break free and achieve something very different in my working life. 
Fast forward and today I wear two hats:
My personal brand, as Steve Preston The Career Catalyst ®: Leading career coach and career transition specialist for professionals and executives, author of three internationally acclaimed books, speaker, thought leader on portfolio careers and creator of breakthrough career and personal development courses, as well as a coach/mentor to aspiring career coaches. I am humbled that my work has been featured in a range of media around the globe.
Owner and MD of SMP Solutions (Career & People Development) Ltd, a specialist consultancy with an enviable reputation providing bespoke, executive outplacement and career transition programmes for organisations downsizing or facing key change.
What led you to the coaching industry?
It was by accident rather than design. After taking redundancy in 2001, this was the start of my career transition journey into the unknown. A huge learning experience, during which I ended up on a government-funded course to help executives back into work, where I discovered new passions for career, personal development and coaching. 
My 'voyage of self-discovery' gave me a whole new perspective, courage to take the 'leap of faith', change career and set up my own business, as I now coach other people to do.
I finished the course on the first anniversary of my late father's birthday with an absolute commitment to set up as self-employed, so that I would never forget the day and, as they say, the rest is history! 
The MD of the training company, running my course, asked me to make a cameo appearance at the next executive course to share with the group why I had chosen to set up my own business. The feedback was excellent, then the most amazing domino effect followed.
Within a matter of weeks, I became a self-employed associate for the consultancy, running career workshops and providing one-to-one career advice and guidance support. This was really the start of my coaching career as I took a coaching approach with my clients, having gravitated to coaching and, subsequently, achieving relevant qualifications.
I then took another massive leap of faith by helping the consultancy rewrite the whole career and personal development programme, with coaching (rather than teaching) focus. Things evolved further with me becoming their lead trainer and career coach in four locations, whilst also helping to mentor and train new trainers.
What an amazing transformation. I was becoming the architect of my own future and coaching others to do the same! 
You mention that you support people through redundancy, can you explain how coaching can support someone in this situation?
Having achieved my own successful career change and transition, I saw first-hand how redundancy can become a challenging emotional roller coaster ride and destroy people's confidence, self-belief and self-worth. Also, how easy it is to get stuck in what I call the 'career transition maze', without professional support.
Winning through redundancy is arguably 80% mindset and 20% taking positive action, following proven strategies. With the right mindset, belief, and positive actions, almost anything is possible!
Coaching helps people change their mindset to 'let go and look forward' and move from chaos to clarity in terms of what's important to them in their career and life and why (their values), who they are and what they have to offer an employer or maybe as a business owner (their true marketability) and what might be possible in the next step of their career. This helps people change perspective so they can see redundancy as an opportunity, rather than a threat.
Coaching also helps people to gain focus, build confidence, self-belief and unlock their potential, so they can break through the challenging 'career transition maze'. Not only to achieve a successful career transition but, equally important, finding work they love and living a fulfilling working lifestyle.  
You note that self-awareness is the first step to change. Can you tell us more about this and how people can take this first step?
If you change nothing, then nothing will change. Therefore, in order to change, you must first change! 
You need to be ready for coaching and to embark on a 'voyage of self-discovery' to ultimately achieve your desired outcomes or help you to determine what these might be. 
Several years ago, having analysed the common themes for a successful career change or transition, I was determined to find a simple and effective way to help other people affected by redundancy navigate the challenging career transition maze. I established there is a definite process and key factors which make the difference. 
The result was my unique and empowering 6 Step Career Navigation Cycle process, which has helped to transform the careers and lives of thousands of people around the globe, through my coaching, masterclasses, online courses, and books.
My Career Navigation Cycle process brings together the power of personal development with practical aspects of career development. The first three steps involve the key self-awareness work that people rarely do. These will help to unlock your thinking and potential, so the final three career development steps become easier to then establish what you want to do in your next job or career and take positive action to make it happen.
What should someone expect from a coaching session with you?
I am a people person and thrive on inspiring people to unlock their potential, find work they love and achieve a fulfilling working lifestyle.
I live by my mantra:
"You spend more waking hours at work than in any other activity. Life is too short, so why be unhappy? Take 'the leap of faith' and do what you love!"
My main focus is supporting professionals and executives who are stuck, at a career crossroads, either because of redundancy or those who choose to change careers but are unsure how to move forward and what to do next, so work through my 6 Step Career Navigation Cycle process.
My coaching is personalised to the needs of the client and outcome-focused i.e. focused on what you want to achieve and helping you get there. I will challenge people's thinking and it will be a supportive, encouraging and motivational journey. I use a wide range of proven tools and techniques that I have developed and honed over many years, as one size does not fit all.
A unique feature of my coaching is the video follow up, which my clients love. It's a combination of my reflections, review of the session, observations and suggested actions for the client to build momentum and continue to move towards their desired goal. 
What is one thing you wish more people knew about coaching?
It can be a transformational, life changing experience. My definition is:
"Coaching is facilitating the process of unlocking potential to achieve specific personal or business goals."
This happens through guided questioning, encouraging, challenging, and breaking through 'limiting beliefs', the use of coaching tools and conversation to raise self-awareness to achieve clarity by empowering the client to arrive at their own ideas and solutions.
Where can our readers find out more about you?
Share this article with a friend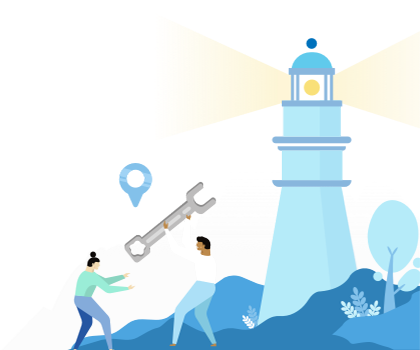 Find a coach dealing with Career coaching