Spirituality
Meet Gabrielle Bernstein
The term spirituality can have different meanings, depending on who you're talking to. For some people, there is a religious link and their spirituality is a way of communing and connecting with their beliefs. For others, it's more about a connection to a higher purpose. Rather than a deity, this may be a 'higher power' or 'the universe', with their spirituality offering a way to explore this connection to both themselves and this higher power.
For best-selling author and motivational speaker Gabby Bernstein, spirituality was an area she first explored after a bout of depression aged 15. "My search for happiness began when I asked my mother to teach me to meditate so that I could help myself get out of the depression – and it worked!" she tells Happiful.
I want to help people crack open their own spiritual relationship so that they, too, can embrace a new baseline for happiness
After that she became a dabbler, turning to spirituality on and off throughout her teens and early twenties. It wasn't until Gabby hit her 'darkest hour' that she fully embraced her spiritual side and got sober.
Determined to align herself with her true purpose, this journey saw Gabby soaking up spiritual principles and meditation practices. Today she is living her purpose, with a mission to help others crack into a spiritual relationship of their own so they can align themselves with their true purpose.
Gabby does this in a number of ways, including her books (titles include Spirit Junkie, The Universe Has Your Back and Audible exclusive, You Are The Guru) meditation resources and her Spirit Junkie app which delivers affirmations daily.
Describing public speaking as her 'art', Gabby has presented at Google, TEDxWomen and Oprah's SuperSoul Sessions to name but a few. To see Gabby in her element, watch her talk. It's here, surrounded by the energy of others that her passion flows freely.
When asked what drives her to help others, Gabby tells Happiful that she's lived in the pursuit of her own freedom and happiness.
"Knowing the relief of what it feels like to recover from trauma, addiction, fear and suffering is the greatest gift I've received. It is my responsibility to share that gift with the world. I want to help people crack open their own spiritual relationship so that they, too, can embrace a new baseline for happiness."
---
Learn more about Gabby's work on her website, gabbybernstein.com.
Are you ready to start your spiritual journey? Browse profiles to find a spiritual coach who resonates with you, and learn how a coach could help you align with your higher purpose.
And if you've come here with an interest in meditation and spirituality but don't know where to start, try our simple breathing technique to shift your mood.
For more meditations, visit our Youtube channel.
Photography: Chloe Crespi
Share this article with a friend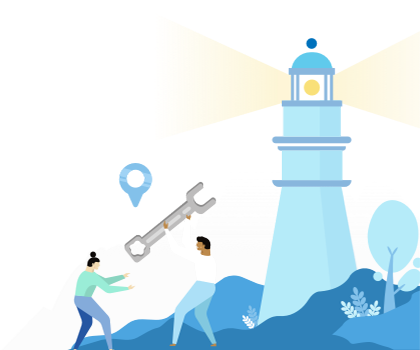 Find a coach dealing with Spirituality