Youth coaching
How can youth coaching help?
As amazing and life-changing as it is, raising a family doesn't come without its challenges. The saying 'it takes a village' couldn't be more true. Many parents and caregivers rely on a support network of friends, family and, at times, professionals. 
We want to explore the role of youth coaching in this village, who it can benefit and what to look out for if you're looking to hire a coach. We spoke to personal growth and wellbeing coach Anita Sharma who works with women and children. 
What are the benefits of youth coaching?
Explaining that the pre-teen and teen years can present many challenges that some young people don't yet feel equipped to deal with, Anita tells us why youth coaching offers a unique element of support.
"Many of the children I work with are surrounded by loving, caring adults, yet find it difficult to get the support they need because they are growing up in a time and culture that radically differs from the experience of the previous generation.
"Whether it's exam stress, social anxiety or learning to deal with the overwhelm caused by social media, today's young people have more pressure on them than ever before. As a parent, it can be hard to know where to turn for advice and support when your child is struggling.
"Seeking help from someone objective, outside the family, might feel difficult but many of those I work with say they wish they'd done it sooner. Parenting is hard work and it's ok not to struggle alone."
Anita highlights that in her experience, it's not just the child having coaching that benefits. By developing their confidence, emotional regulation and change in behaviour, coaching can help to improve relationships throughout the family and in school. 
What are young people needing help for right now?
As Anita points out, when generations change, the issues they face change to. Talking about the concerns younger clients are raising in sessions, Anita explains how emotional regulation is embedded into the foundation of her work while anxiety, building positive relationships and self-esteem are concerns coming up right now. 
"Not fully understanding emotions, the impact they have and how to manage them can lead to self-destructive behaviour and negative beliefs, which is not only hard for the young person but for the family around them too. As a result the foundation of my work always begins with working around emotional regulation.
"Over the last few years, I have found that most of my work has been centred around coping with social and/or academic anxiety, building positive relationships be those friendships or other relationships and also building self-esteem and confidence."
What advice would you give to those looking for a youth coach?
As a care-giver, entrusting your child with a stranger can feel daunting at first, but working with someone unbiased and non-judgmental could be exactly what your child needs. Anita shares her advice for parents considering hiring a youth coach.
"Make sure you understand the difference between coaching and therapy/counselling as many people confuse the two. An ethical life coach should signpost you to an organisation that could support you if they believe that your child is in need of more specialist support.
"Also, keep in mind that life coaching isn't a licensed profession and therefore anyone can refer to themselves as a coach. As a parent, you will want to make sure that the youth coach you choose holds relevant training and experience. Check if they are accredited through a recognised organisation. Finally, being a parent myself I would also make sure that the coach holds an up to date DBS check."
---
 If you're feeling ready to expand your village, you can find a youth coach near you using our search tool. 
Share this article with a friend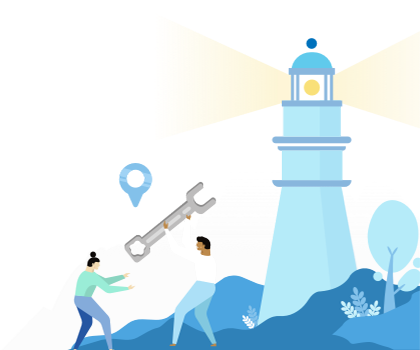 Find a coach dealing with Youth coaching