Start your coaching journey in 3 steps
You know something's got to change. Perhaps you feel stuck, lost or you simply know you have more to offer. You've listened to podcasts, read self-help books and even taken a course or two. And while they've certainly helped, there's something missing. Maybe it's a sense of accountability or just that non-judgmental and unbiased support from someone truly rooting for you.
Either way, you've found yourself here. You know hiring a coach could be exactly what you need to develop and grow, but you're unsure where to start. Here we outline three super simple steps for you to take right now to start your coaching journey.  
1. Identify what your ideal outcome is
There are many reasons people come to coaching, whether it's work, health or life-related. If you're here, you likely already know which area of your life you need support with, or how a coach could help you.
Before you start your search for a coach, understanding your ideal outcome can be helpful. What is it you want to get out of your coaching sessions? Is it to feel more confident in launching your new business? Is it to achieve certain health or fitness goals? Or is it to simply have more clarity in the direction you want to take your life?
Whatever it is, try writing it down. Having this clear intention for your coaching sessions can not only help you find the right coach for you, it will ensure sessions are focused with this overarching outcome in mind. 
2. Consider what style of coach would suit you
While there are some fundamental principles underlying coaching, there are many different styles and approaches. These will depend on the beliefs and values of the coach themselves, the training they've received and the way they prefer to work with clients. 
Thinking about the style of coach you'd likely resonate with can be helpful before starting your search. You don't necessarily need to understand every style of coaching out there, but give some thought to what's important to you. For example, is it important that your coach has a spiritual approach? Or maybe you know you need firm accountability and tough-love. Perhaps all you need is a feeling of safety and trust when speaking with them.
Make a quick list of what's important for you. This will help you narrow down your search and choose coaches that resonate with you and your values.  
3. Start your search
Now it's time to find the right coach for you. You can use our tool, narrowing down your search according to your preferences. You'll then be able to read through coaches profiles to learn more about them and the way they work. Having your ideal outcome and your list of what's important to you will help you sift through profiles until you hit gold.
When you've found a coach (or a couple of coaches) that feel right for you, reach out to arrange an initial chat. Most coaches will offer a free consultation so you can get a feel for what it will be like working with them. Performance psychologist and coach Paul Berry has outlined five questions to ask prospective coaches to help you decide if they're right for you. 
Hopefully after working through this process you will have found the right coach for you and be ready to start sessions. Once you've started your sessions, you may find these tips helpful to ensure you're making the most of your coaching experience. 
Here's to the start of an incredible journey. 
Share this article with a friend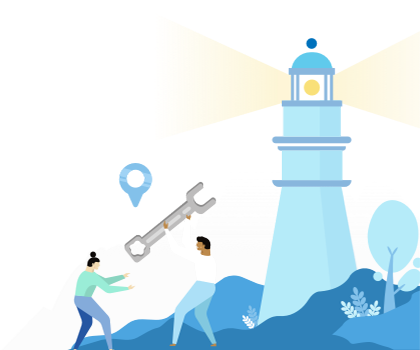 Find the right business or life coach for you