Career coaching
6 ways to create a standout CV
Most employers will look at a CV for less than a minute. That's under 60 seconds you've got to make an impression. And a good impression at that.
To help you make the right impression, we've got six tips to help you take your CV from drab to fab – and clinch the dream role you've always wanted.
1. Cater your CV for each specific role you apply to
Even though many of the roles you're applying for may be similar, remember that no two jobs are the same. Although it might feel a little laborious and time-consuming, you should tailor your CV accordingly to reflect the requirements of each job.
2. Don't be afraid to bend the truth a little
Don't get us wrong, we're not endorsing lying to future employers. But, there's nothing wrong with exaggerating certain aspects of your previous roles – this is merely an extension of catering your CV.
Maybe you've decided to change industries, or are looking for a slightly different role to what you've had in the past. That's not the end of the world when it comes to your CV, it just requires a little creativity.
For example, if you're applying for a managerial position but haven't previously worked as a manager, try to emphasise leadership skills such as delegation, leading meetings and training staff. Just because your previous job titles don't match up, that doesn't mean you haven't got the transferable skills.
3. Keywords
These days, your CV is more likely to be read by a robot than an actual person. It sounds a lot more exciting than the reality: your CV will be plugged through a database, along with countless others. CVs will rank highly in these instances if they contain a combination of keywords related to your industry – and, most importantly, to the job role in question.
"The world of careers is continually evolving. There are so many job titles and role descriptions available now that weren't even an option 10 years ago, and these jobs are all advertised in different ways," says career coach Tessa Armstrong.
Certain industries move and change really quickly, meaning that jargon from a couple of years ago could now be outdated. So, one of the easiest things you can do is to find a job description for the type of role you're looking for and make a note of all the key buzzwords and phrases. Be sure to replace any key terms in your CV that aren't considered current.
4. Think visual
(And, no, we don't mean copying and pasting your facebook profile picture in there.)
The less an employer has to read and interpret for themselves, the better. Have you recorded some key stats about your performance? Translate that into a graph that shows your achievements in an engaging way.
In many ways, the look and feel of your CV has as much to do with a hiring manager wanting to read your credentials as anything else. You wouldn't turn up to an interview without looking your best, so make sure your CV looks as good as you can get it before you press send.
5. Think about it from an employer's perspective
Is your CV going to excite them? Are they going to think of you as a potential asset to their team/department/company? They want to know more than just your previous job titles and basic responsibilities.
What do you bring to the table that's different from your peers? What makes you better than any of your co-workers?
For more tips, check out 'How to write an interview winning CV'.
6. Add a personal touch
We're all people at the end of the day, and you're trying to advertise yourself as somebody that people will want to work with. So, take another look at your personal statement and use it as an opportunity to show off your personality and who you are.
Think outside of the bog-standard "likes reading, watching films, and spending time with friends." Don't we all?
Why not mention your all-time favourite quote or the best piece of advice that someone has ever told you? Advertise yourself as someone that has depth of thought.
Share this article with a friend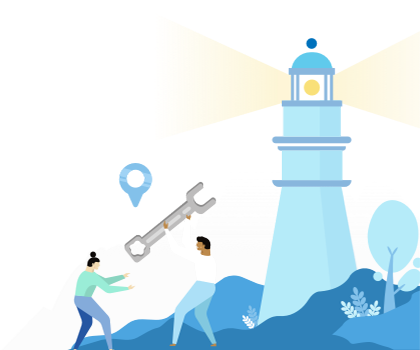 Find a coach dealing with Career coaching