Career coaching
Get up and just leave: Why sometimes taking a risk is OK
So when I took a risk at 27 and gave up a life deemed 'idyllic', it paid off, because I learnt what I didn't want from life. I learnt that the curve ball that had been thrown my way and tipped my world slightly off kilter, was the most life-affirming moment to date. I came crashing out of my comfort zone in one fell-swoop and three years on, I'm still living, but in a different postcode, and in a very different mood.
I'm a great believer that if something doesn't quite work out, it's probably for the best. You carry that new experience with you like a backpack: it feeds into your future decision making, it acts as a reminder when you need a reality check but it also should act as a source of comfort. You had the confidence to try. You learnt that trying is sometimes better than winning.
When longing for something different in your life and the barrier being in your own power, it's easy to become frustrated. And, your brain is rationalising the pros and cons of stepping out of an area that makes you feel safe, happy, low-stress and comfort. Sometimes taking the risk is exactly what you need to find your balance again, to check in with yourself and to reaffirm what's important to you.
The benefits of stepping out of your comfort zone
You learn a heck of a lot about yourself
It can be a bitter pill to swallow. You feel like a 'failure' and a kind relative attempting to console you will say, 'you didn't fail, you had the guts to try and you learnt something.' And you're silently screaming 'I didn't want to learn, I wanted to succeed!' but there is plenty of truth there. Stepping outside of your comfort zone opens your mind to what really is your comfort zone: what you actually like spending your time doing, what you don't agree with and what you support – you exceed your own capability expectations.
You open your mind to new challenges
Maybe you didn't know you actually wanted to try something new, because you're good at your job and successful. That in itself can hold us back. The feeling of failure when what you had looks so good on paper. But when we take a step outside of our comfortable walls, we discover adventures, challenges, people and most importantly, the unknown. Whether these are long-term changes or short-lived adventures, that's your choice to move forward with.
You'll stimulate your brain and enhance creativity
A change of scene encourages you to think differently, assess a situation head on and decipher the alternatives for how you react to this situation. It allows you to see new solutions and creates new inspirations – you're giving your mind the freedom to run wild, and challenging the preconceived notions that you've already adopted.
You will be better equipped for change
Coping with a situation outside of your comfort zone equips you with the necessary tools and confidence you need to cope with a change in situation. Whether that change is as small as a new work colleague, or as life-changing as giving birth, if you've taken the leap of faith, you'll have developed an internal toolkit to ensure change is as smooth as possible.
So fast forward three years, and my 'risk' has lead me down the path I didn't know was possible. It's true that at 27, I didn't imagine I would be living back at home with my parents, but it is now true that I know which postcode I want to live in – that living alone, alas sleeping alone, is something I look forward to, not dread. It's true that I know which partner I want to be with and what industry I want to prosper in. It's also true, that your subconscious mind is sometimes a little more intelligent than we give it credit, and it might just hold the key to your very own 'risk'.
Share this article with a friend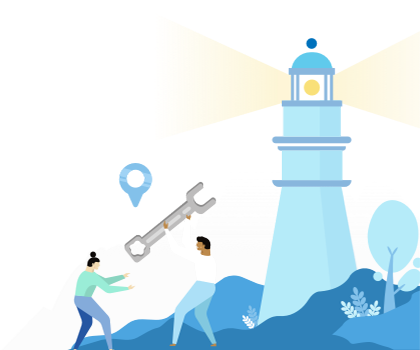 Find a coach dealing with Career coaching