Confidence
3 books to help boost your confidence
No matter how confident or put together we are, we all have the one friend or colleague who seems to be practically made of self-belief, positive thinking, and self-confidence. It's easy to forget that even the most confident seeming people may actually be nervous and not quite so self-assured beneath the surface. How then, can we learn to not only project confidence, but to feel like we've got this on the inside too?
We've put together a short list of books that can help give you a quick confidence boost, kickstart your journey towards believing in yourself, and help you learn how to accept and love the parts of yourself you may struggle with.
---
The Little Book Of Confidence
Lucy Lane
£6.99, Summersdale
Everybody deserves to be happy and confident in their own skin. Sometimes, that's easier said than done. If you're in need of a little extra courage, this pocket-sized guide can be a great place to start. Great for dipping in and out, The Little Book Of Confidence is full of uplifting quotes, tips and tricks designed to help readers work towards being more confident and self-assured.
Along with short quotes and affirming messages, this book is filled with short activities to help challenge negative thoughts about yourself, focus on the parts of yourself you love, and work towards a more positive, self-assured attitude. Quick to read and easy to take in, The Little Book Of Confidence highlights that it's OK to seek help if you need to. It's not a sign of weakness to seek help or expert advice; it takes a great deal of strength to confront your issues and admit you need help.
You Are A Badass: How To Stop Doubting Your Greatness And Start Living An Awesome Life
Jen Sincero
RRP £9.99, John Murray Learning
A New York Times bestseller, You Are A Badass is packed with practical, funny, actionable advice and stories. Designed to help readers understand why they are the way they are, it focuses on getting you to love the parts you can't change, change the parts you don't love, while reminding you: you're a badass. You've got this.
An entertaining and inspiring how-to guide with easy to try but impactful exercises, advice, and just a little bit of swearing, it's designed to help you recognise the areas where you may lack confidence and help you to work on them. You Are A Badass also helps readers identify, challenge and change self-sabotaging beliefs and behaviours that can stop us from achieving what we want.
If you're looking for a book to inspire you to make changes, boost your confidence, and start living a life you love, this is a great place to get started.
You Do You: how to be who you are and use what you've got to get what you want
Sarah Knight
RRP £12.99, Quercus Publishing
From the New York Times best-selling author of The Life-Changing Magic of Not Giving a F**k and Get Your Sh*t Together, anti-guru Sarah Knight uses no-holds-barred methods to help You Do You – encouraging readers to do their best to their own abilities.
Known for her inspiring TedTalk based on her previous book, her latest self-help book focuses on the challenges we face when trying to be the best version of ourselves we can be.
Being ourselves is nowhere near as simple as it sounds in an age of high expectations, social media showing only the highlights from our and the lives of our friends and role models, not to mention the hundreds of books offering us the 'best' or 'real' solution when it comes to finding happiness.
You Do You builds readers confidence to ditch the idea of being perfect, rip up the rule book, and discover how to live our own life to the best of our ability. Sprinkled with her own mistakes, embarrassing moments, and life lessons, Sarah highlights that we all mess up; that's fine. It's going to happen, so we should stop beating ourselves up about it.
Covering a little bit of everything from career confidence to finance, relationships and family to lifestyle and health, You Do You offers rounded advice to help boost your self-confidence, remind you it's OK to love yourself, and encourage you to be kinder to yourself when things go a little wrong.
Share this article with a friend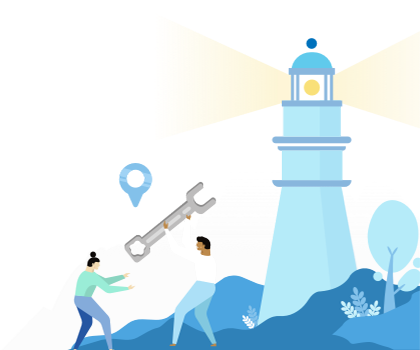 Find a coach dealing with Confidence