Career coaching
5 ways to make work more enjoyable
We all dream about chucking in our jobs at one point or another. Whether you're thinking about starting a business, changing careers, switching industries or becoming a full-time freelancer, there may be some aspects about changing your career that you haven't yet considered. Before you make a big change, it's worth considering small ways you can alter your perspective and (hopefully) make your job feel less stressful.
Commute
How long and stressful is your commute? Do you spend hours stuck in traffic each day, or a fortune on a season pass? Commute costs and stress can be a huge contributor to workplace stress. Would switching to freelance really let you work from home and cut down on this expense or stress? Or are you likely to need to still make a new (or longer) commute to meet up with potential clients or to work on-site?
Try
If your commute is what's really stressing you out, try and talk to your manager or HR. There may be a precedent for working from home a day or more a week, or switching to flexi hours could help you to miss rush hour. Many companies offer season ticket loans for commuters, which can help take the edge off of the pressure to save enough cash for a season ticket.
Company perks
For a lot of us, a good contract is all about those perks. Over 60% of professionals believe workplace perks are a key consideration when they start looking for a new job, with 12% of us turning down jobs that don't have perks that we want. Despite this, 20% of us don't receive benefits from our employers, and only around 50% of us are happy with the benefits we get.
Do you know what benefits your company offers? Do you take advantage of them, or are there any you may be taking for granted? Becoming your own boss can be freeing, empowering, and hugely motivational; but it can also come with a host of additional risks and a loss of benefits.
Try
Take a look at what benefits your current role offers, and consider which actually matter. Do you get flexi hours, seasonal bonuses, matched pension contributions, or extra holiday for your length of employment? Maybe you get a good staff discount, a training budget, free office snacks, or regular employee fun days.
While you may not take advantage of that discounted gym membership your employer offers, you might miss the safety net of having paid sick leave, a set number of holiday days, or knowing your pension fund is slowly but surely increasing. Take stock and see if you could be missing out, or if you wouldn't be that affected by losing your perks.
Working environment
Are you tired of working in an open plan office, or maybe you want to escape your company's cubicle farm feel? Maybe you don't get on well with your colleagues, or the loud music blaring from across the room is distracting and stressful. While there may be parts of your working environment that you don't like or outright hate, are you sure you won't encounter similar (or worse) issues by switching jobs? With many larger companies introducing hot desking for new and freelance employees, you could risk going from one stressful working environment into another.
Try
Pinpoint what parts of your working environment you don't like, and which parts are contributing to your stress. While having a tiny desk may not be something your manager can fix, turning down or unplugging the office music in your section may be possible. Once you speak up, you could be surprised at how many other people have the same workplace pain points as you do.
If working from home still sounds appealing, try assessing your would-be workspace. Do you have room for a dedicated, clutter-free space to focus on while you work from home? Or are there distractions you may not have considered?
If you have a partner that already works from home, do you think you could both work without distracting each other, or would you need to take it in turns going into the office? Try to identify potential distractions or issues, and figure out how you could get around these or fix them.
Colleagues
We all have the one (or more) colleague we just don't get along with. Maybe you find them to be too loud or brash; perhaps they bend the rules, or never seem to quite finish their own workload and you end up picking up the slack. Or maybe you just can't stand your new boss. Almost every job will have someone you don't click with. While going freelance may fix this in the short-term, it's worth remembering – you're not only leaving behind the colleagues you didn't get along with, but the ones who are supportive, who make the day a little bit easier.
Try
Consider what kind of interactions you may have on a day-to-day basis as a freelancer. Are you likely to work remotely, with few interactions? Or would you have to go into different offices and meet new teams on a regular basis? If you're unlikely to have much contact with new colleagues, you may miss the camaraderie more than you think. If you're likely to work with multiple teams with different clients, you may encounter the same kind of issues you are already experiencing.
Weigh up how much your colleagues really impact your work – for better and worse. Is there anything that could be improved by talking to your colleague directly, going to your manager or HR? Avoiding the situation now may not work in the long-run.
A stable, steady income
Ask just about anyone what they would change about their job if they could; most of us would say we'd like to be paid more. While you may be unhappy with your salary, it's worth considering the potential risks that come with switching to freelance work. Are you prepared to chase late or missing invoices from clients? Will you be able to save enough of a buffer to keep afloat if you need to take time off when ill? Will you be able to afford to take time off to relax and recharge? Will you be able to still save towards your pension or for emergencies, or could you end up worse off monetarily, time-wise, or with increased stress due to income worries?
Try
Take a look at some freelance salary checker websites. Find out more about the average a freelancer in your sector earns in your part of the country, and try to calculate if you would be able to make things work on less than this amount. It can take a while to become established, find clients, and maintain a steady stream of work; would you be able to keep up with all of your commitments in the interim, or would you need more of a buffer before you considered making the move to full-time freelance work?
Ask any freelance friends about their experiences, try asking on related forums, Facebook or LinkedIn groups. Finding out more about the first-hand experiences of those in your field can uncover any hidden hurdles or benefits you may not have thought of.
---
Switching careers, becoming a part-time or full-time freelancer might be the perfect career move for you, or it could bring a whole host of new stresses and problems. Really consider why you want to make the move. If you're feeling unhappy or unsatisfied, try to pinpoint exactly where these feelings come from. If you're feeling unfulfilled creatively, there may be a way outside of work to resolve this feeling, or perhaps a sideways move within your career could work just as well.
Whatever the right path is for you, try to take a step back and make your decision from a place of consideration, forethought, and planning, and avoid making any rash decisions or big changes you could regret.
Share this article with a friend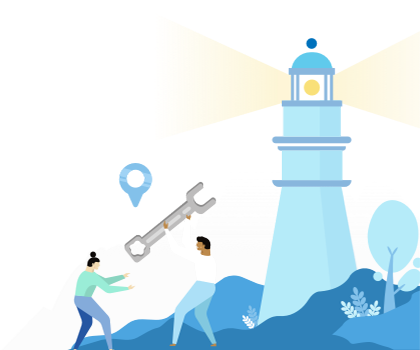 Find a coach dealing with Career coaching