Career coaching
Life of an intern: How to find work experience
When it comes to finishing secondary school, it can be difficult to think about a future career that is suitable for you. However, while having work experience can help you find your dream job, it's not that easy to find a placement unless you do some research first.
This week, college student Rebecca Riddle joined us for a work placement. Here are her tips for navigating the life of an intern, and how to find work experience as a school or college student.

Here are some useful tips to help you find and write to companies regarding work experience:
1. What kind of job are you looking for?
If you don't have a specific job role in mind  (e.g. an Accountant, a Doctor or a Film Producer) then you may struggle to find work experience.
2. When you have decided on a specific type of job, do your research
Look up some companies that may be offering people that job role or something a little different but within the same industry. There is a wide variety of companies that are offering work experience. Take some time to find what you are looking for. Keep the location in mind and make sure you can travel to the company you choose to contant.
3. When you've chosen a company you're interested in, send them an email
Keep your email professional, but friendly, in order to gain a place in that industry. Consider how you start. Will you begin with "Dear sir/madam" or "Hi, my name is…"?
Be professional but approachable. Introduce yourself, including where and what you currently study, for example, "My name is XXX and I am currently attending XXX". Ask them if you can have work experience, or if they have any available opportunity within their company/industry. If they have something available, they may ask you to send a cover letter and a CV.
If you don't know what to add in a CV, I'll give you a few tips:
You will need to include who you are, where you live, your contact number, address and email address, qualifications and finally, a paragraph explaining a bit about yourself, what you are currently studying and skills you have obtained. This will interest the employer, especially when you have suitable qualifications for the role.
4. The next steps, including the possibility of an interview

After sending your email, CV and cover letter to the company, you will have to wait for a response from them. It's a good idea to email more than one company that offers a similar role, in case you don't get a reply from your first choice.
You may get an email asking you to come in for an interview so they can get to know you a bit more, and ask you why you want to have work experience in their particular area. For the interview, wear clothes you feel comfortable in, but try to keep it smart – remember, an internship interview is still a job interview!
When you arrive, greet the receptionist and tell them your name and why you're there, e.g. "Hi, my name is XXX and I have a 10 o'clock appointment with Mr Smith". You may have to wait while they inform the person you are having the interview with. Try to stay calm and go when they call for you.
When you enter their office, greet them politely and tell them your name. They'll ask you to take a seat, so sit down in a professional, energetic way (not slumped in the chair as this can come across as disrespectful).
Remember, as soon as you walk into the room, your interviewers are noticing the way you look – act inappropriately and they can end the interview early. Answer their questions carefully, and use words that are professional. It's crucial that you explain what you are wanting to achieve in your future, and any other types of work experience that you may have done in the past.
5. After the interview
Finally, after the interview, thank them for their time and say goodbye. Thank the receptionist as you leave the building – it's nice to leave on a positive. You may have to wait a few days for a response from the employer. If they can't give you a place due to lack of opportunity, or that you have come close but somebody else was the successful candidate, don't give up. Ask for feedback and try another company.
If you do get an email and they have a spot for you, then congratulations! You have gained a work placement and should be proud of yourself. Enjoy the placement, learn as much as you can and good luck in finding your future career.
Share this article with a friend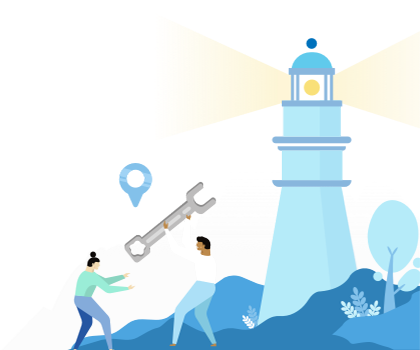 Find a coach dealing with Career coaching