Career coaching
Intention setting for entrepreneurs
The new year offers up a perfect opportunity to think about what you would like your business to achieve over the next 12 months.
Whichever stage you're at, the following tips can help guide your intention setting process.
Look back at what you learned last year
We truly believe in order to look ahead, we must look back. Review how the last 12 months have been for your business.
Were they a success? Did you achieve everything you wanted? What challenges did you face and most importantly, what did you learn from them?
Taking the time to stop and see how far you've come should give you a confidence boost before looking at what you can achieve this year.
Review your goals and values
Setting your long-term goals and values as a business before you set up is common practice, but how often do you review them? In a year a lot can change. Reviewing your goals and values is a great place to start before setting out what you hope to achieve this year.
Check in with your audience
As you review your goals and values for the business, it's also helpful to check in with your audience. Is your product/service reaching the right people? Are you engaging with them in the right places?
Now is also a great time to get some feedback from your audience. You could send out a survey to do this, email your newsletter subscribers for feedback or even use your social media platforms to source feedback.
Write up your intentions for the year
Now you know what you've learnt from last year, you've reviewed your business values and checked in with your audience, the fun can begin! Using all this information, decide on a few key intentions for the year ahead.
These could include growing your newsletter list, reaching a new audience, improving your PR efforts, getting a grip on social media or experimenting with new products/services. Try to keep your intentions as specific as possible and break them down into manageable chunks with an action plan as to how you'll do them and when.
If you feel overwhelmed, hire a coach
Running a business can be an overwhelming experience. If you're struggling to see what's ahead for your business or are drowning in ideas and in need of clarity, speaking to a coach may be exactly what you need.
A coach can help you define what it is you want and support you in setting up the steps to reach your goal. Coaches also make great accountability partners, checking in with you and supporting you as you go. You can use our site to find a coach today and make 2018 the best year yet.
Share this article with a friend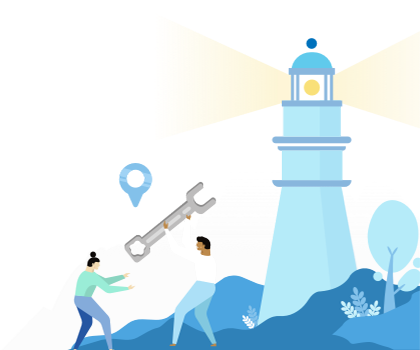 Find a coach dealing with Career coaching