Career coaching
Back to work: Making a smooth transition after long-term illness
It is believed that illness costs the UK economy around £29 billion a year. So, there is a real incentive for employers to make the return as quick and easy for their employees as possible – without detriment to either party. But, it can be a tricky time, and there are likely to be plenty of questions on your mind.
Has my illness affected my ability to work? Do I still remember everything and everyone? Has anything changed in my workplace, or in the working environment? Will I still like the job?
This week, guest contributor Naomi Webb offers us some helpful tips for how to deal with each of these concerns.
Has my illness affected my ability to work?
There might be certain circumstances when illness could affect your abilities to concentrate or work without pain – and it is a case of weighing up whether you are really ready to return. Returning too soon can impact a company's productivity, create tension in (or between) teams, and lead to errors and mistakes. In fact, 'presenteeism' while ill can be just as damaging as absenteeism.
Perhaps your return could be phased in? You could try going back on a part-time basis – at least initially. Once you are comfortable, you might be able to increase hours or return full-time again.
Remember that it's illegal to discriminate against employees who are disabled. So, if your illness has had a permanent effect on you, your employer must make reasonable adjustments, such as providing an ergonomic chair or power assisted equipment. There will also be a number of grants that may help you return to work, or assist your life around it.  
Do I still remember everything and everyone? Has anything changed?
Some businesses stay exactly the same from month to month or year to year, but most try to evolve and improve. So, you may have to negotiate some changes when you return. One of the best and most discreet methods is through a 'return to work' interview. Your manager/employer should be able to help you with any concerns or questions you might have, as well as finding out more about your requirements.  
Ideally, you'll have maintained a dialogue with your friends, colleagues and manager during your time away. You'll know of any changes in HR and operations, in working practices and software, and any new clients that the company has collected.  You'll return with a real impetus and lack of worry. You'll also be fully aware of your status with regards to sick pay.
Any new employees, if they are decent people, will introduce themselves to you soon enough. It might seem a little embarrassing to ask questions about aspects of your role that you once knew, but better that than hoping you'll remember and then making mistakes.
Will I still like the job?
This is a question that it is very difficult to answer until you're actually back in the hot seat.
Illness, particularly a serious one, can change a person's outlook on their life and what they want to achieve. If there are any ambitions that you have not yet achieved (relating to your career, or life in general), this might be a time to assess. It's unlikely to have changed drastically in the time you've been away, so you then have to ask yourself if you ever really enjoyed the job in the first place and, if you didn't, why are you returning anyway?
The flip side of this is the frustration of being away, of missing colleagues and doing the job you love. As said before, nothing should have altered too much – so if you loved it before, chances are you'll soon love being back.
Share this article with a friend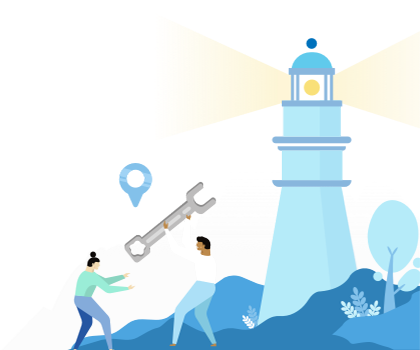 Find a coach dealing with Career coaching