Health coaching
Providing coaching for men
Men's Health Week falls in June every year, and this year's theme is all about belly fat. It's the type of fat that's bad for your health – and statistically, men are more likely to have it. Whilst the theme this year is about men's physical health, previous years have focused on their mental health, on topics including stress and healthy living.
And this got us thinking. It's fantastic to have awareness weeks like this one, helping to educate men and let them know that support is available. But, who are the people providing this support? Specifically, who are the coaches that can help to guide men through specific issues or times in their lives, when they need a bit of help?
We spoke to Life Coach Directory member Tori Ufondu. We wanted to know more about men's coaching and find out why she is passionate about providing this service.
Could you tell us a little bit about your coaching?
I started my coaching career as a neuro-linguistic programming (NLP) practitioner and then later also trained in hypnotherapy. I decided quite early on to devote my practice to male clients, so my coaching is largely 1:1 with men. My focus is on helping them to become aware of the root causes which create challenges and difficulties in their lives. Root causes are very different from any symptoms which may present themselves, so being able to distinguish between the two is essential. I specialise in personal issues such as relationships, as well as professional and spiritual matters like work satisfaction and feeling fulfilled as a human being.  
What is the appeal of providing specific coaching for men?
I specifically work only with men as they're usually the last to ask for help and it's very important that society encourages a massive change in this. Until there is a seismic shift in the ways and amount of expression we afford to men, there will be little change in the unparalleled statistics of male suicide and missing persons. We all have sons, fathers, brothers and husbands that we love, so it's important work to do.
Does your coaching style differ greatly, according to whether your client is male or female?
My coaching style doesn't change much depending on gender. I will say, however, that a lot of men arrive with the fear of being judged. This is either because it's what they've experienced previously, or because it's the first time they've ever been open about the subject they're bringing to the session. With women, it's not so much a fear of being judged, but more of a hit-the-ground-running, 'how can I fix this?' starting point. There's also a difference in how they leave a session; women tend to leave hugely inspired, while, with men, the initial feeling is closer to relief.
Coaching men, helping them to break through stereotypes and fully express themselves is hugely rewarding. It feels good showing them that there are women out here who will support, rather than compare and compete.
Is there anything to be mindful of when coaching men?
If I were to give any advice, I would always say to be mindful of staying in your feminine energy when coaching men. This means staying open, nurturing and sensitive, even when being directive or challenging about a particular subject. Compassion is a big must because, from my experience, they haven't always given themselves a lot. Humour is also an invaluable tool. If you can naturally make a man laugh and click with him on a level above his problems, gaining trust to filter lower may be easier.
What do you enjoy most about coaching?
For me, the most enjoyable part about coaching is being privileged enough to share such an honest space with another human being. You get to have the conversations that no one else is having and connect on a genuine level. People tend to come as themselves and no matter the problem, it's a beautiful thing to witness.
Share this article with a friend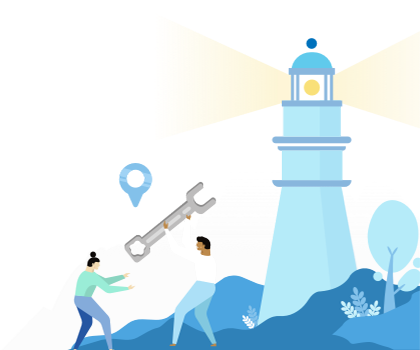 Find a coach dealing with Health coaching