Career coaching
How to ace the awkward one-to-one
We all have the best intentions about one-to-one meetings; we'll be completely honest with our manager, ask for that promotion, and lay our cards out on the table for what we want to change. But, in reality, most people waste their one-to-one time.
Whether you're a regular to the one-to-one meeting, or it's a brand new experience, it can feel awkward. Even when you're very close to another person, being honest and open can be hard. So, put this into a professional business setting, and things suddenly get a whole lot more awkward.
We discuss some of the concerns you may have about that upcoming one-to-one meeting – maybe there's not as much to worry about as you first thought…
"I'm worried that my complaint will make us both feel uncomfortable."
Let's be frank, no one enjoys making a complaint – or receiving one, for that matter. It is going to feel a tad uncomfortable and you have to get past that. But, if your manager or leader is half as good as they think they are, they will be good at dealing with complaints or worries at this level of interaction.
"Should this be the first time that I talk to them about something important?"
Tell yourself, if it's something that you could discuss in the open among your other colleagues, is it really the right time/place/setting to be discussed now? Save the smaller issues for email, or over the mid-morning coffee.
This is the time to discuss the bigger issues. So yes, it is perfectly acceptable for this one-to-one to be the first time that you bring up the matter you're concerned about.
"I'm nervous about bringing up a pressing matter."
You build yourself up to say it, and then you chicken out last minute. But why? This is your opportunity to get things that are bothering you off of your chest. Next time, ask yourself, "what's the worst that can happen if I bring it up?".
Surely the worst case is that things stay as they are. But, if you have the confidence to talk about your issue, things may actually change!
"It feels unnatural to blow my own trumpet – I feel awkward."
A little bit of awkwardness is a good thing. We're not trying to prevent the meeting from being awkward – purely to manage your expectations. Recognising your own strengths is important for your self-confidence – and voicing what you've done well helps to show your manager that you are proud of your work. So, if you feel like you 'bossed it', say it!
Sharing your thoughts and feelings (however embarrassing it might feel to you) is a good thing. It will help your managers to assess what you like doing, and how to reward you in the future.
For more career advice from professional coaches, take a look at our Expert Articles.
Share this article with a friend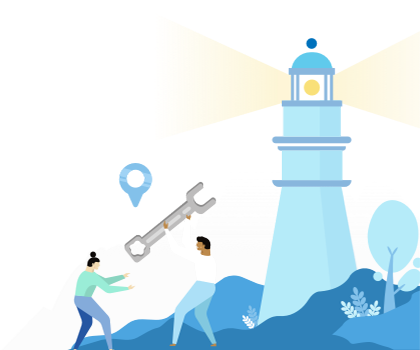 Find a coach dealing with Career coaching