Career coaching
How to stand out as a millennial
We discuss how millennials can increase their employability and stand out from the crowd, with Life Coach Directory member Jonathan Lipitch.
Millennials haven't got it easy. They have to contend with an uncertain future, including increased competition for jobs, political turmoil, rocketing rents and rising debts. On top of this, students are told they need to have top grades and graduate from a prestigious university to stand any chance of building a successful future.
Pressure to excel has never been greater, but, the reality for most millennials is very different. No wonder so many suffer from stress, anxiety and mental health issues.
But, there are other options available. As a millennial, you can find meaningful employment, if you plan and consider your options early.
Why do many millennials struggle to find jobs?
The millennial generation has been brought up believing they can achieve anything they want, with dedication and application. Yet, the overwhelming majority of millennials enter the job market without a clear understanding of what they want to do, nor the realities of the workplace. They lack the necessary tools to make those decisions as well as the knowledge, skills and experience needed to show future employers they have the potential to succeed.
In the absence of another criteria, employers often fall back on education as a way to decide who to take a chance on. But, it doesn't have to be this way.
How can I stand out from the crowd?
By far the easiest way for a millennial to stand out from the crowd is to gain a wealth of experience whilst they are still studying. Whether that means taking up a part-time job, travelling in your holiday breaks, getting involved in extracurricular clubs and projects, or becoming a volunteer – there are practical steps that you can make to separate yourself from your peers.
Above all, though, volunteering provides perhaps the most accessible opportunity to gain some experience in your chosen field along the way.
What benefits will volunteering bring to my future career prospects and employability?
Volunteering provides you with an opportunity to test the water. A chance to find out what you do and don't enjoy. An opportunity to reflect and learn from the experience, to make better choices in the future without damaging your career prospects.
Volunteering provides a chance to gain valuable skills, knowledge and experience which will only enhance your employability prospects. It can help you to navigate the tricky transition from being a student to an active member of society.
Volunteering will give you a chance to contribute to society, find a way to add value, carry responsibility, build confidence to step up and make things happen. Skills that are crucial not only for the workplace but also for your future growth and a smooth transition into adulthood.
So, where do I go from here?
Contacting a careers advisor or Life Coach can be helpful. Coaching can help you to manage your expectations more constructively, and to figure out what you can realistically achieve – taking your current education and experience into account.
This journey of personal discovery can go a long way to enhancing an individual's career prospects. Moreover, finding meaning and purpose in what we do is crucial for decision making, personal growth and an overall sense of wellbeing.
For more advice for millennials, visit our blogs .
Share this article with a friend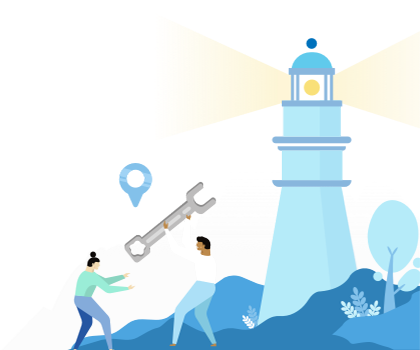 Find a coach dealing with Career coaching