Relationships
Give your relationship a new lease of life
We can all get complacent in relationships. Being comfortable with someone can often make it feel like the romance or spark has gone, even if your love for each other is still as strong as ever.
If you find yourself thinking back fondly to the first few months when you got together (and wishing you could have some of the excitement that comes with finding new love), you can still feel like that. It just requires some thought – and a little bit of effort.
So, if you want to breathe a new lease of life into your relationship, try some of these ideas.
Make time for each other
You don't need to sync calendars, or pencil in specific dates and times if that sort of organisation doesn't work for you. But, let your other half know when you'd like to spend some time together. Being specific can be helpful, and prevent it feel like you are blaming the other person for a lack of time spent together.
Arrange regular date nights
Going out is often replaced with a cosy night in, with a takeaway in front of the TV. But where's the sense of adventure in that? Start by organising one date night (or day) a month – just the two of you. Plans with friends or family have to be scheduled on other nights.
Go to the place you went to on your first date, your favourite restaurant, or try new places together.
Do something fun together
Don't be afraid to act like teenagers together once in awhile. Go bowling together, book tickets to see a comedian, or take a road trip and see where you end up.
It's this type of spontaneity that sometimes gets lost the longer we're with someone. So, try to be as spontaneous as you can – but more than anything, make sure you laugh. Laugh lots.
Do something active together
Exercise releases endorphins that make you feel good – so, why not exercise together? This will make each of you feel amazing and will help you to lead a healthy lifestyle at the same time. Winner, winner.
Whether you both already like a sport or type of exercise, or are starting something new, it doesn't matter. So, whether it's walking, dancing, swimming, or cycling, grab your partner and encourage them to get moving.
Remember to do the little things
Sometimes, it's the little things in life that other people do for us which brighten up our days most. Remember to give as much as you take from the relationship, and do lots of little things to make your loved one smile. You could:
Send a text to tell them you're thinking about them.

Make their favourite meal for dinner as a surprise.

Run them a bath.

Do something helpful without having to be prompted.
Don't overthink it, or try to make overly grand gestures all the time. Keep it simple, and do it often.
For more relationship tips – from romance to friendship or family – take a look at our experts have to say.
Share this article with a friend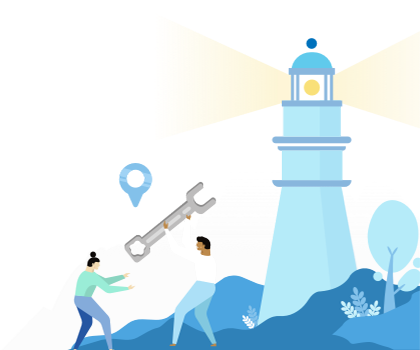 Find a coach dealing with Relationships