Finances
Managing stress when you owe money
Money plays a huge part in our lives, and being financially secure can reduce the pressure and stress from other areas in life, such as relationships, work and lifestyle.
But, if you find yourself struggling financially, it can make you feel stressed and under an enormous amount of pressure.
The stress of debt and being chased by lenders can mount up over time until you find yourself struggling to get by day-by-day without any fear or worry.
This week, guest contributor Naomi Webb offers us some helpful tips to help ease the pressure and regain control of your debts.
Share the load
The burden of debt can be extremely isolating. Try talking to someone about your situation to share the load. By speaking to your partner, a family member, or a friend you trust, it can help you to feel much better – they may even be able to help or offer some advice.  
Focus on the present
Worrying about the future is what causes the most anxiety and stress, so, instead focus on the here and now. Whether you have a debt management plan in place or are undertaking an Individual Voluntary Arrangement (IVA), if you are making monthly repayments take pride and comfort in the knowledge that you are on your way to becoming debt-free.
If you don't have a plan in place and you're struggling with debt, seek help immediately. Taking the first step and getting advice will help you feel like a weight has been lifted.
Seek advice
Speaking to someone who knows all about debt and what to do can help relieve some stress. There are numerous free debt management companies out there at the end of the phone ready to offer free and impartial advice. A qualified expert will look at your finances and highlight what options are available to help you.
Understand your finances
While looking at your finances may feel like the last thing you want to do, it's important you understand where your money is going. Look at your monthly direct debits, work out where all your money is going and assess whether there are any unnecessary expenditures. Understanding your finances can reduce stress and worry and help you get back on track with spending.
Stick to a budget
Once you know where your money should be going, set a budget for the rest of the month and feel completely in control by sticking to it. Knowing that you have a plan in place to avoid any further debt will boost confidence and ease stress.
Find a new solution
If your current method for paying off debts isn't working out, then look for a new one. For example, if you have a Debt Management Plan (DMP) in place to clear a debt of £7,000 and your lenders keep adding interest and charges, perhaps you'd be better looking at an alternative solution such as an IVA.
Speak to a debt adviser and ask them to look at your options – they can tell you whether there are better solutions available. PayPlan is a good example of a free company that can offer advice on a wide range of solutions including DMPs, bankruptcy and IVAs. They can help you decide whether such a solution is right for you and help ease some of the burdens by making recommendations as to what you can do.
Take a day off
It's good to get away from it all sometimes, finding a cost-effective activity that can take your mind off your stresses.
Perhaps a day out walking with the family or friends can put things into perspective. It's important you take time for yourself to ease any stress and worry.
For more help and advice, use our advanced search tool to find a financial coach near you.
Share this article with a friend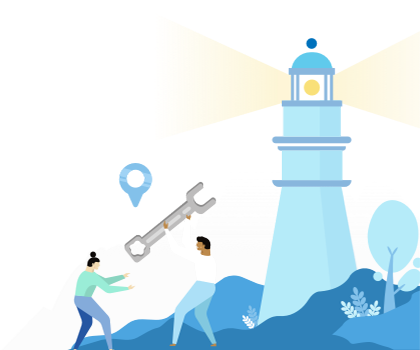 Find a coach dealing with Finances