Career coaching
The millennial approach to a career
With the cost of living at an all time high, and with university graduates in more debt when taking the first step on the career ladder than ever before, we discuss the millennial approach to living and working in the modern world.
Money (or lack of it)
Believe it or not, money is no longer the sole motivator for taking a new job. With the unreal prospect of owning a home any time in the near-future, or being faced with spending astronomical amounts on rent, more young professionals than ever are choosing to live at home – whilst they get their careers underway. With one less outgoing, and the relative security that comes with staying at home, earning 'mega bucks' is not high on the agenda of the average millennial.
Similarly, many job adverts will now completely forgo the once-crucial salary info, replaced with an overview of a broader benefits package and a general vision of the company culture.
A socially connected workforce
These days, technology and gadgets come as second nature to young professionals; millennials are digital natives with constant and instant access to the world around them. Whilst these skills can result in distraction, it also means new ways of working, and faster processes than ever before.
But more than just being connected technologically, this workforce is unique in its social consciousness; the millennial dream is to work for companies that meet and embody their own worldview – arguably more of a motivator than money alone.
Moving away from a job-for-life
If you look over a millennial's CV, the likelihood is you'll find more positions on there than of a 20-something in the 1980s or 90s. The job market has become more buoyant in recent years, with the ambition to change jobs every few years a much more common occurrence.
Attachment to one particular job or career path is not necessarily the driver it once was; being good at what you do is no longer enough, you have to enjoy what you do and prioritise your own happiness.
How to engage millennials
Millennials' willingness to switch jobs presents a substantial opportunity for businesses and, more than ever, employers need to know which factors make their company appealing to these candidates.
In order to get the most out of your workforce, flexibility will be key. Generation gaps do exist, and having one engagement strategy is no longer enough.
Gone are the days when one contractual agreement and one set of rules would fit all; to really engage each individual, you need to treat everyone as just that – an individual. Work with your millennials to help them make your business the best it can be.
For more information on how to coach millennials, take a look here.
Save
Save
Save
Share this article with a friend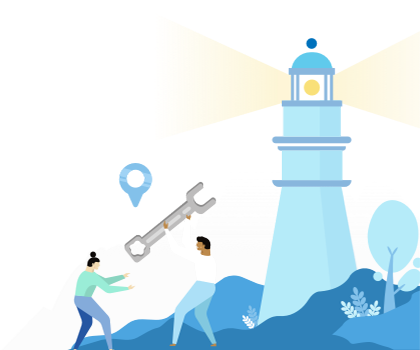 Find a coach dealing with Career coaching