Personal development
Two-day social media break – Marketing team
Weekends are our time to relax, take a breath and enjoy leisure activities. For many of us though, this includes spending a lot of time on social media. 
After questioning colleagues at Life Coach Directory about their social media habits last week, we thought we would take up the challenge to take a two-day social media break.
Today we'll chat to a few members of the Marketing team to see how this super-connected, Internet savvy lot got on…
Kat, Marketing Communications Team Leader – "I really struggled to get out of the habit of reaching for my phone, I didn't realise how much I relied on it to entertain me! I found I read magazines a lot, I was missing that quick-fix of information I usually get through social media.
By Sunday however I relaxed into it and found it freeing. I even found time to write a short story! I'm now planning to have one allocated 'social media' time-slot per day so I can continue to enjoy my new-found free time!"
Ellen, Marketing Communications Executive – "I took the challenge for 24 hours and while I had a very busy weekend, the social media detox made me recognise the times where I would usually look at my phone. When with people, my phone is tucked away in my bag. However, when I am alone, at home (during advert breaks!) that's when I start scrolling.
I'm happy to know that I don't feel the need to check social media when with loved ones, but I did notice a lot of people around me doing it. I don't think it's a problem to scroll through Instagram when you're taking a moment to yourself, if that's what you enjoy, but maybe keep your phone out of sight when socialising – you look a bit silly!"
Ross, Marketing Communications Executive – "I took the challenge for a whole weekend and found myself becoming more productive. I typically start the morning by checking social media, but because I stopped myself, I found myself getting onto other tasks such as housework a lot quicker.
I found it particularly difficult when the sport was on – I wanted to find out other peoples' thoughts on the latest scores etc. I finally caved Sunday evening and went on Facebook as a friend was messaging me about a football match, something that I didn't want to ignore (after finishing the conversation, I closed the tab). The only time I seemed to miss social media was when I was on my own – when I was around others I didn't even think about it!"
Later this week we'll chat to the Membership Services team who spend all day communicating to see how they got on without social media!
Do you have social media breaks? Let us know in the comments below!
Share this article with a friend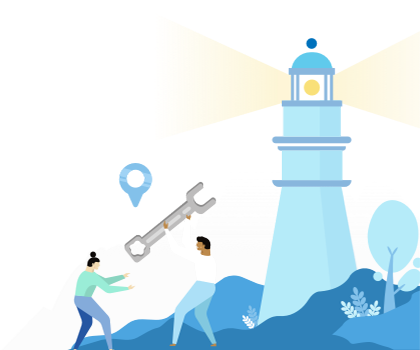 Find a coach dealing with Personal development