Personal development
How to turn your life around
Even if the drawbacks in life hit us hard, there is still a chance to lift yourself up and turn everything around. We explore just a few ways to do just that.
1. Stop all toxic relationships
This covers every type of relationship – friends, partners, parents and siblings. A toxic relationship isn't only harmful to you, but to the other party as well. Being surrounded by negativity and constantly fighting with someone is not the way you want to live your life.
Don't keep a relationship just because you 'go a long way back'. If your friend doesn't encourage or support you, then why are you still friends? If they aren't on your side, they should not be your friend.
2. Exercise
There are a number of advantages to becoming physically active. Firstly you will get physically fit – making you feel stronger and more energised. It can also boost your mental activity and mood. The more you work out, the fitter you get, which will make you want to continue.
Being stuck at a desk all day can make your brain shut down, making your mind wander. This can be improved by working out. Balancing your days with work and exercise can make you more motivated to achieve the goals you have set yourself.
3. Learn a new skill
Acquiring a new skill is always a good idea, especially if you've recently left your job. Maybe you don't see a future in your current career – if this sounds like you, starting over may be your best bet. This means learning a new skillset from scratch.
Whether you follow a passion or find an opportunity that's sought after, try learning a skill from that spectrum. You may find a new and better job because of it.
4. Manage your expenses
If you are struggling to survive every month, this could be down to unnecessary spending. Also if you want to save for the future, a saving plan is the best way to go.
You could save the money for a rainy day or even invest it. Another benefit of being a bit more frugal is being able to go on a trip or two. Yes, it might take a while to save up, but it will be worth it.
Share this article with a friend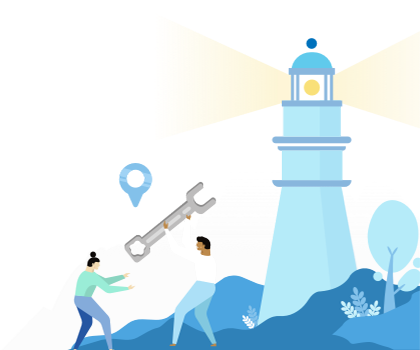 Find a coach dealing with Personal development