Work/life balance
How to promote a positive work/life balance in your business
Offer alternative or flexible hours
One of the first stops in improving the work/life balance of your business would be to offer your employees the chance to work flexible hours that suit their own needs. This can instantly boost morale as they can fit their work life around their personal life. For example, many parents have to rush around in the mornings after their children, getting them ready, fed and dropped off at school before getting to work. This could be a lot less stressful if they started at 10am instead of 9am. Perhaps they could even have a break in the day around 3pm to pick them up, so afterwards they come back into work and carry on.
Alternative schedules are also a good option – employees could work four 10 hour days and then have three days off. Another example could be nine hour days from Monday through to Thursday to get Fridays off.
Enable employees to work from home
This won't be viable for every industry, but if you enable your employees to work from home from time to time to avoid the traffic standstills, deal with child care matters or even to attend dentist and doctor appointments, it can really boost morale. It might not be a good thing for full time work, but the opportunity to work from home for one day a week can be a perk that your employees will love.
Offer extra time off
On top of holiday time and sick days, you could also provide a certain amount of time to cover private or family matters. For example, you could give a certain number of hours per year to cover doctors and dentist appointments that don't eat into your employees' precious holiday time.
Set expectations
Technology is a great thing, but it can cause a lot of stress when you are expected to be reachable in the evenings and at weekends for work matters. Try to implement a strategy that doesn't require your employees to work outside of office hours. This could include ensuring that all work can be completed in a normal day, or to organise voluntary overtime to complete tasks that may require a bit more work.
Organise employee/family events
Try planning events that take place outside of work. These can improve morale and strengthen team relationships. These can simply be drinks after work on a Friday or a family friendly barbeque on the weekend.
Share this article with a friend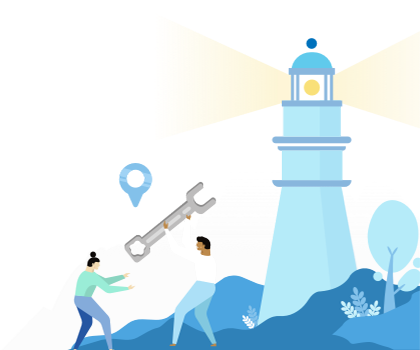 Find a coach dealing with Work/life balance