Personal development
Four ways to strengthen your personal development
Here are four simple ways to strengthen your personal development.
1. You will improve when you have people to learn from
If you are equal to the people you work with, or can't learn from any source close to you, it can be difficult to develop your skills. If you want to grow, you not only need to share the knowledge you have with people, you also need to learn from others. Even if it seems like you are the less experienced member of your group of colleagues or friends, see this as a challenge to better yourself!
2. You will improve when you are being challenged
Many of us are comfortable with the position we are in. If you're comfortable with the amount of money in your bank account, will you strive for more success? If a B grade is fine, will you take that extra step and reach for an A? Probably not. Yes, you should be grateful of what you have accomplished, but you will always remain at that level if you aren't willing to take the extra steps to better yourself.
3. You will develop when you focus on completion
Completing a goal can be the toughest of tasks, as the last 10 to 20% always seem that bit harder than the rest. You need to develop self-discipline and show courage to avoid the 'almost finished syndrome', where many people fall off. Even if others around you are giving up or putting you down, you need to press on and reach the finish line. It's hard to envisage completion due to the amount of setbacks you need to overcome. This is why it's useful to employ a friend, mentor or life coach to give you that extra motivation and guidance and who share your dreams and believe in you.
4. Become failure's best friend
"Failure is the price that we pay in order to achieve success."
This quote hits the nail on the head. Try to change the way you perceive failure – it's a price you will need to pay in order to experience success.
Your attitude towards failure will dictate your journey to success. Remember that a knock down isn't a knock out. Get back up and try again. If you think something is too hard to accomplish, break it down into smaller chunks and don't get disheartened if you fail.
Share this article with a friend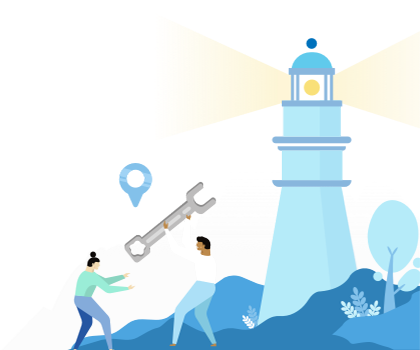 Find a coach dealing with Personal development