Personal development
Four fears that might be keeping you from success
It's not that we don't want to be successful, it's just that we tend to get in the way of our own achievements. Genuine obstacles do come up and life does get in the way, but most of the time it's our own thoughts preventing us.
So here are four fears that may be standing in the way of success. If any of them resonate with you, confront them!
1. Fear of failure
You may not even realise you're avoiding failure. Do you ever catch yourself thinking:
"He or she might be able to do it, but I most certainly can't."
"It's fine if I don't reach [x goal]."
"At some point I'll do [x accomplishment]."
Listen carefully to what you say to yourself – without realising it, you could be talking yourself out of a great accomplishment.
2. Fear of letting go
If we keep hold of something something familiar, it can keep us from moving on with our lives.
Such things could include:
A memory from the past.
A loved one.
A place that we are familiar with.
We shouldn't forget about people or events in the past, but it's important to embrace change to move forward, make progress and improve ourselves.
3. Fear of success
Fear of failure is common – but what about fear of success?
You might fret about certain situations that may occur when you achieve a promotion. You might not have enough time for yourself or not know how to deal with certain people. Success can be overwhelming.
The key here is to acknowledge that issues may occur in the future. Don't worry about them now however, deal with them when the time comes.
4. Fear of wasting time
Being afraid that you might waste time chasing something is a genuine fear that many have. You could spend a huge chunk of time studying for an exam that will progress your career, but that time could be spent better elsewhere.
Instead of asking yourself whether or not to pursue a goal, ask yourself if you would regret not taking the chance!
Share this article with a friend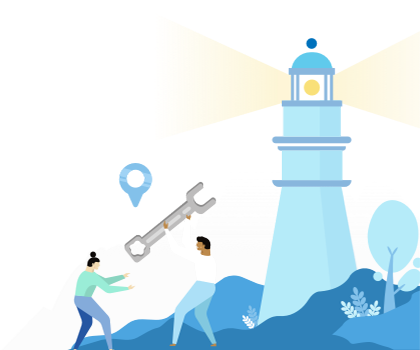 Find a coach dealing with Personal development