Staff coaching
NHS mentors help jobless find work
The NHS scheme aims to target the young and jobless to make them aware what careers are available in the health sector.
Most jobless young people who want to work for the NHS think it's out of their reach. Just like 21-year-old Helen Clayton did: "I hadn't tried applying to the NHS before, because I thought there were receptionists, doctors and nurses and that's it. But now I've seen just how many different people work here and how many different opportunities there are."
Ms Clayton is at Ipswich hospital, spending two weeks in their cancer information centre. It's part of a project that gives 60 young people not in employment, education or training (Neet) great experience working in the NHS, and with an online mentor.
The online mentoring scheme, run by the National Skills Academy for Health (NSAH) and the social mobility charity Brightside, aims to make young people aware what opportunities are available in the health sector.
The director of the NSAH, Candace Miller says that there are many jobs within the NHS that young people do not know about.
"Hopefully, this scheme will inspire young people to train for and work in healthcare – be that as a phlebotomist, a finance assistant or the chef in the hospital canteen," she says.
Gloucester, Bradford and Guy's and St Thomas' foundation trusts and the NHS Property Services are also proactively taking part in the scheme. Young people are recruited from their local Jobcentre Plus to gain this placement of two weeks' unpaid work.
The Jobcentre covers travel expenses and candidates have access to an online mentor for 10 weeks. These mentors are usually from the same hospital the person is completing the work experience at, and are also usually from the field the candidates want to progress in to.
Find out more about the NHS Online Mentoring Project.
If you would like to discover how a life coach could help you as a mentor, please visit our informative fact-sheet.
Read and comment on the original Guardian article.
Share this article with a friend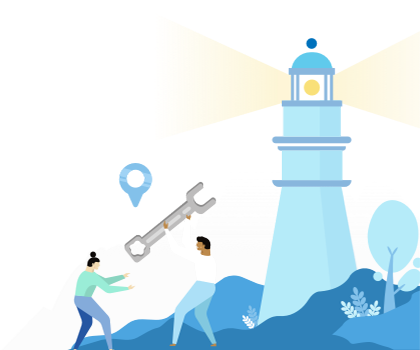 Find a coach dealing with Staff coaching