Relationships
Six simple steps to online dating success
These days, the online dating industry is bigger than ever. Research suggests that around 16 million people in the UK alone have taken part in online dating, while globally one in every five new relationships will start online.
For some, online dating is an enjoyable experience and a great way to seek out new relationships. Others however will find it incredibly daunting, and may be left disappointed following a string of disastrous dates.
Ultimately, online dating is never going to be as effective for building relationships as meeting someone in person can be, but there are ways to make it successful. Take a look at these six online dating tips:
1. Make a wishlist – Make a specific list of what type of person you are looking for. Defining what you want gives you a clear goal and starting point for finding the right match.
2. Prioritise traits – Once you have decided on the traits you most value in a partner, prioritise them from one to 10. Then rank any potential date according to these traits. Depending on how they score you can identify the best people to date.
3. Choose the right site – There are various online dating websites and apps to choose from. Tinder is best for those who are not seeking long-term relationships, while Match.com provides a more general dating environment with lots of options.
4. Keep your profile short – Long descriptions will put potential dates off. Keep your profile short and sweet, featuring only the most interesting and valuable points about yourself. Read it aloud afterwards to get a feeling of how you are coming across.
5. Use positive language – Certain words such as 'fun' and 'happy' can add a light-hearted and optimistic touch to a profile. Talk about your passions and hobbies and what makes you smile rather than your dislikes.
6. Look approachable – Your profile picture should reflect the optimism of your profile language. Choose a picture of you smiling, with friends, and when you are looking relaxed and approachable. Online dating is very similar to marketing – you know your audience, you just need to figure out what is most likely to attract them.
If you are new to the world of dating, or would benefit from advice on how to improve your dating skills, why not consider talking to a life coach? To find out more about the services available, please see our page on relationship coaching.
View and comment on the original Guardian article.
Share this article with a friend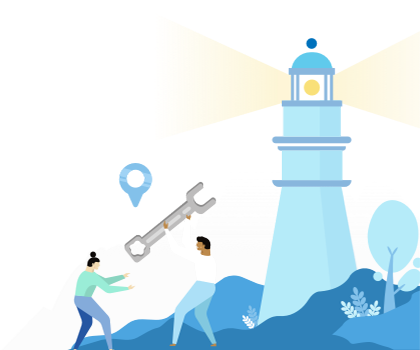 Find a coach dealing with Relationships