Career coaching
How to get career satisfaction
If the daily grind is getting you down and you want things to change in 2014, take a look at our guide to career satisfaction.
According to a report looking at work fulfilment by Randstad, 33% of UK workers are unsatisfied with their jobs. The research revealed that job satisfaction is consistently lower in the UK in comparison to our EU neighbours, including France, Germany and the Netherlands.
When you stop to consider that the average full-time worker spends over 40 hours at work every week, it is easy to see why being unsatisfied with work can really bring you down. The research found that salary was not as important as having intrinsic motivation (i.e. to actually enjoy the job you're doing). With this is mind, take a look at the following tips to help you feel more motivated and satisfied at work:
Get the right qualifications
If you want to improve your prospects with your company, further training could help you on your way. Speak to HR about part-time courses or look to the Open University for a complete change in vocation.
Take risks
It is never too late to make a change in your career. Today, demonstrating your versatility and your ability to cope with change is far more important than wasting time waiting for your long-service carriage clock.
Seek autonomy
Autonomy is the need to have a choice over our actions and behaviour, and according to research it is key for psychological health. Bring this idea into the workplace by taking charge of your role at work. Think of a project you could do to help the company and pitch the idea to your supervisors. Show how you can be trusted to take ownership of such projects and you may be given more opportunities in the future.
Have a varied workload
Doing the same things day in and day out can drive the best of us to boredom. Try to incorporate a variety of tasks in your role by taking on an internal secondment or by training in other areas. Prove your versatility and you are more likely to be called upon by your superiors in times of need.
Be the best at what you do
Psychologists say that mastery (the need to feel competent) is a huge factor when it comes to psychological well-being. By playing to your strengths you can master your craft and feel happier in yourself at work.
Maintain your work/life balance
If you find you are constantly leaving the office late, try keeping a record of your productivity hour by hour for a week. Show this evidence to your boss to prove your job cannot be done in the allocated hours; chances are your boss will delegate the responsibilities between yourself and a colleague, giving you the chance to leave on time and enjoy more of your home life.
Be resilient
Beating yourself up every time you make a mistake can make you feel demotivated. Having a resilient attitude and being able to bounce back is integral to career satisfaction, so next time something doesn't go to plan, cut yourself some slack and pick yourself up.
If you feel you would benefit from further career guidance, speaking to a career coach could help. Find out more by visiting our business coaching page.
View and comment on the original Huffington Post article.
Share this article with a friend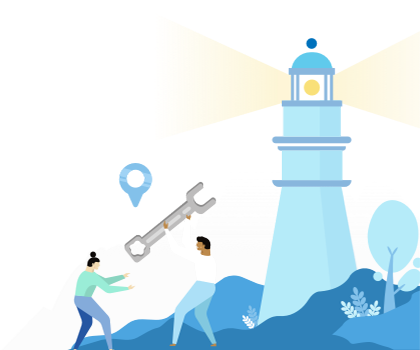 Find a coach dealing with Career coaching