Work/life balance
Tips for a better work-life balance
Manage your time effectively to maintain a healthy work-life balance.
These days, keeping your work life separate from your home life can be incredibly hard. With smartphones connected to work emails it can be easy for work to seep into our private lives, leaving us little time to relax, socialise and look after ourselves.
While being successful in your career is certainly no bad thing, establishing a healthy work-life balance has become the holy grail of those who love their job. Take a look at the following tips put together by a range of experts to see how you can manage both work and play in a way to suit you:
Prioritise – First of all, figure out what your priorities are and how inflexible they are (for example these could include work, family time and exercise). Then, get yourself a weekly calendar and schedule in time for your biggest priorities – this way you will have them covered and can work anything else into your schedule as and when they arise.
Have an alternative – Come up with shorter alternatives to things you would love to do during busy weeks. For example if you would love to dedicate a nice long evening to dinner with a friend, during busy weeks schedule in a 30-minute coffee catch up instead.
Keep free time free – Don't feel pressured to fill up your free time. Just because you're not doing anything Friday night, don't feel as though you have to accept invitations – remind yourself that you can turn offers down for no other reason than you want time to yourself.
Schedule in some downtime – Rather than feeling lazy or guilty about taking time away from work, remember that taking this time away will actually refresh and reinvigorate you so you'll be even more efficient when you return.
Mix up your social life – Instead of saving all your socialising plans for the weekend, plan the odd social event during the week. Not only will you give yourself something to look forward to when work is a bore, you'll free up a little more time at the weekend for yourself.
Leave work on time – Make a commitment to yourself to leave work when the working day is over. If you need to leave at a certain time, ensure you tell people. This means you won't be bombarded with requests at 4:55 on a Friday and you'll be able to get away when you want.
Be more efficient during your working day – By figuring out when you work best during the day, arranging your work load around that and implementing any tools you may have to keep you motivated you'll get your work done during your allotted hours rather than doing overtime.
Get chores done ASAP – When it comes to the weekend, try to get any must-do chores done first thing on Saturday. By ticking those dull jobs off your list early, you'll be able to relax for the remainder of the weekend.
Switch off – Carve out some time away from screens during the weekend, even if it's only a couple of hours. Turn off all electronic devices and do something for yourself. This could be spending time with the family, going for a run or doing something creative.
Take 'personal admin' days off work – Sometimes we need a day or two away from work to get our personal lives back in order. Take a Monday off every couple of months to get those niggling tasks such as dentist appointments out of the way.
To find out how a life coach could help you maintain a healthy work-life balance, take a look at our dedicated page.
View and comment on the original Daily Muse article.
Share this article with a friend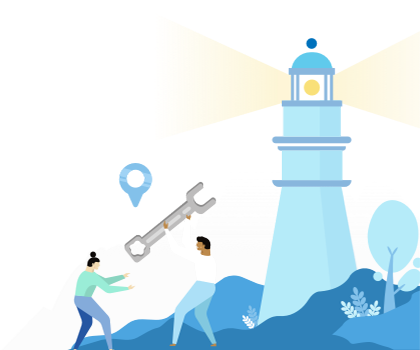 Find a coach dealing with Work/life balance