Personal development
Give your life a spring clean
Spring represents new beginnings, so what better time to give your life a little shake-up? Out with the old and in with the new…
Traditionally spring is the time of year we roll up our sleeves, get the hoover out and give everything in the house a good clean. We think now may be the time to extend this ritual – give your life a spring clean and get out of your comfort zone.
The truth of the matter is that, as humans we need stimulation to feel happy, whether it comes internally or externally. Just think about those trips you've taken to new places – all of those unknown sights and smells often refresh our outlook. While spring cleaning your life may not be as easy as booking a holiday, it will prove to be even more beneficial.
As motivational speaker Ed Foreman says: "If we always do what we've always done, then we're going to get what we've always got." If we want to get different things out of life, we need to change. The changes we make don't have to be major, simple tweaks to our routine can be enough to give us a fresh perspective, the key is to step outside of your comfort zone and challenge yourself.
Get the adrenalin pumping
Sky diving, bungee jumps and paragliding are all great examples of ways to challenge yourself and go beyond what you thought you were capable of. But if this is taking things a step too far, try something like zip lining, which is both safe and exhilarating.
Change the way you exercise
Bored of running on that treadmill for hours on end? Give high intensity interval training a try (HIT). This will only require you to exercise for a few minutes at a time with rest breaks in between – but when you do exercise you'll be working flat-out. It's been proven to keep you fitter and will give you more time to try new things.
Update your do
A new season calls for a new hairstyle, try something different and don't be afraid to experiment with colour. The beauty of hair is that it grows, so no matter what you do – in time it will grow out.
Throw out your old underwear
We wear it everyday, but how often have you looked in your underwear drawer and found yourself bored or even depressed? Throw out those dull, threadbare pants and fill your drawer with colourful, flattering styles. To take this idea one step further, why not give your wardrobe a proper clear out? Bag up anything you haven't worn in the last three months and donate it to charity and remember – you have to get rid of the old if you want to make way for the new!
If you want more advice about giving your life a spring clean you could benefit from talking to a life coach. For more information, please see our Personal Development page.
View and comment on the original Guardian article.
Share this article with a friend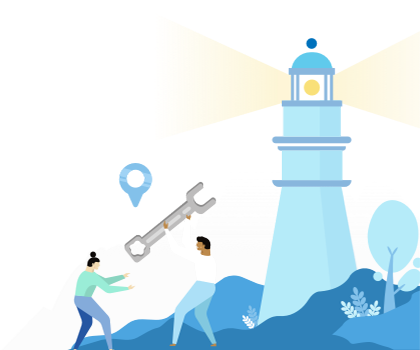 Find a coach dealing with Personal development