Parenting
Beat back-to-school blues
September is fast approaching and this means only one thing for most children: it's time to go back to school.
No more playing outdoors until dusk, no more computer games at midday, no more water fights or days out to attractions. The summer is nearly over and it's back to stuffy classrooms, homework, exams and brand new academic expectations.
The anticipation of change isn't just nerve-wracking for the children. Now parents have to think about ironing uniforms, packing lunches, hustling sleepy children out of the door and leaving enough time for the school run.
There are ways to make the transition easier for everyone. Here are some top tips from ivillage for banishing back-to-school blues and making sure you and your children are more than ready to face the impending changes:
1. Schedule – Spending 20 minutes drawing up a simple schedule on the weekend could save you much time and hassle during the school week. Plan out what you have to do on Monday morning. Do you have to get any clothes out of the laundry? Do any ironing? Make sandwiches? Simply knowing exactly what you have to do in the morning can ease the stress when you get round to doing them and prevent any unexpected hold-backs that could end up making you late.
2. Enlist help – You can always assign tasks to older children, like asking them to get their own uniform ready, or getting them to feed the dog. This will also give them a sense of purpose and responsibility, and help distract them from any negative thoughts about the coming day.
3. Structure – Make sure your children know what time they have to get up, what time you are leaving in the morning and what time they will be picked up after school. Introducing structure will help children feel more secure and sure of the future, preventing feelings of anxiety and uncertainty that could make going back to school all the more daunting.
4. Stay involved – It can be hard for busy parents to keep track of how their children are doing once they get to school, but it's important to check in every once in a while. Asking to see their timetables, their weekly responsibilities and their long-term targets will give you a good idea of how they're getting on without having to become too involved. A little gentle encouragement can go a long way to ensure children meet homework deadlines and don't get too distracted by the social elements of school. Staying connected to your children's school lives is a good way to a) show you care, and b) keep them on track. It can be difficult to get the balance right between caring parent and nagging parent and the trick here is to pick your moments well and try to sound casually interested rather than accusing.
Parenting is no easy tasks and the back-to-school period can cause even more arguments, unhappiness and worry. Visiting a life coach specialising in Parent Coaching could help you to banish those back-to-school blues and ensure you and your children wake up in the morning ready and raring to go.
Being organised and staying involved is the key to reducing school-related anxieties. For more tips, please go to the original ivillage article.
Share this article with a friend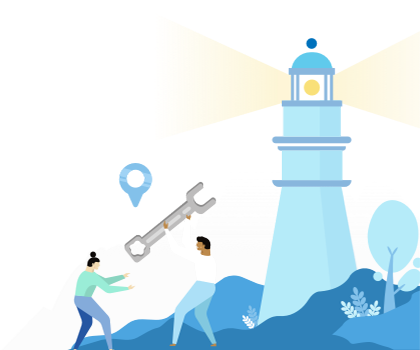 Find a coach dealing with Parenting