Work/life balance
Four ways to reduce crankiness
The rigmarole of the daily routine can make lots of us feel cranky.
After a string of bad days, suddenly even the smallest things become incredibly frustrating – people walking too slowly in the street, family members not pulling their weight, gadgets refusing to work properly … when life conspires against us we know it's only a matter of time before we really snap.
Here are four ways to reduce the tension in a busy life:
Schedule fun activities

The idea of 'scheduling' fun does seem to counteract the whole idea of fun. It's not so easy to get home from work and think 'right, it's time to have fun', especially if you're in a bad mood. However, scheduling in a 'fun' activity – something completely departed from that list of things you have to do (gym/housework/haircut). For example: an outing to a wine bar, the cinema, or a nice restaurant with your close friends. Making dates gives you something to look forward to and makes the tedious or difficult daily tasks more bearable. San Francisco-based psychologist Michelle Gannon says: "Having fun is valuable for our mental and physical health in terms of reducing stress, feeling happier and staying well."
Remember who you were
Adult life, with all of its commitments (marriage, parenthood, mortgage, jobs etc.) can put you seriously out of touch with the individual you used to be. Responsibilities and obligations can often push hobbies and interests to the back of your mind. You might think you'll pick them up again 'one day' – but why not now? You're still the same person, you may simply need to shift your life around a little to make room for your old self. If something makes you happy, you shouldn't forget about it. Family and work are important – but so are you.
Don't let friends disappear
Life can often carry us away from our old friends – those people we grew up with, those people who saw us transform into the people we are now, those people who held our hair back from the toilet bowl in the student union bar. These are often the people who know us best, and it can be sad when we lose touch. So, instead of being the one that says 'we'll have to meet up soon', why not be the one who actually organises something? Take charge, set a date and chase people up so you never have to think 'I wonder what he's doing with his life now?'
Go outside
As simple as it sounds, stepping outside for an hour or so can work wonders for the body and mind. Whether you're steaming from an argument with a spouse, exhausted by a fast-paced job or you're simply feeling tired and blue, a brisk stroll in the country (or park) could boost your concentration and stimulate your 'feel-good' hormones. Most of us spend the majority of our lives cooped up inside. After eight hours in the office, how easy is it to head home and crash on the sofa for the rest of the evening? Instead, try to go for a walk during your lunch break and incorporate the outdoors into your exercise regime. Cycle to work or park further away from your destination so you have that chance to get a good breath of fresh air and centre your mind. Cultivating a vegetable patch can also be a great way to get in touch with nature and get a good dose of vitamin D from the sun.
Life coaches aim to help people take steps to become happier and more fulfilled in their lives. If you have problems with organisation, time management and balance, you might benefit from seeing a life coach. To find out more about how a life coach could help you, please visit Life Coaching Areas.
View the original iVillage article.
Share this article with a friend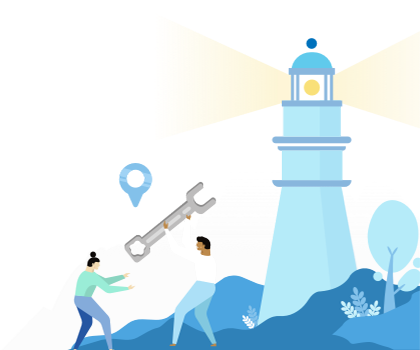 Find a coach dealing with Work/life balance