Health coaching
Brave Brits take the plunge in the great outdoors
Thousands of brave Brits abandon the spa for the 'liberating feeling' of outdoor swimming.
On a dark chilly morning in October, the idea of stripping off and throwing yourself into an icy pond seems a little counterproductive – but for around 50,000 of you, outdoor swimming has become something of an all-year-round hobby.
Membership numbers for the Outdoor Swimming Society have doubled over the past few years. It seems that instead of negotiating the usual obstacle courses of floating plasters, small children and inflatable dolphins, more and more of us are opting for the cool, refreshing and child-free open water of the great outdoors.
"Being outdoors in the water is very primeval. Think of the beauty of swimming down a river and passing a swan with cygnets or seeing dragonflies, kingfishers and even an otter," says Cath Saunt, spokesman for the society.
A number of celebrities have also been jumping on the outdoor swimming bandwagon. Last month David Walliams swam 140 miles down the Thames for charity, while comedienne Jo Brand launched the new TV programme Jo Brand's Big Splash, where she found outdoor swimming "more fun than plodding up and down a pool".
Although heated chlorine can seem like the toastier option when faced with a great sweep of chilly British water, Czech scientists have championed the health benefits of cold water over indoor swimming.
The results, published in the European Journal of Applied and Occupational Physiology, found that people who immersed themselves in cold water for 1 hour, 3 times a week, developed a significant increase in virus-busting white blood cell counts.
Cold-water swimming is also great for losing weight. It burns more calories than indoor swimming because the body has to work harder to keep warm. Immersing yourself in cold water can also help to boost serotonin and dopamine levels. These are the body's 'feelgood' hormones, making you feel happier and more enlivened.
The Environmental Agency advises members of the public to take care when swimming outdoors. It is vital to investigate the area you are planning to swim in before entering the water. Look out for warning notices about currents, tides and water quality.
Swimming in cold water can cause hypothermia and swimming in dirty rivers can result in serious and often lethal infections.
Experts recommend swimming in pairs or groups and to always practice swimming in a pool before taking to the outdoors. It is possible to overestimate your fitness or stamina and end up swimming too far with no ladders or sides to help you out.
Swimming is one of hundreds of ways you can improve your fitness or general well-being. If you would like more advice, you may wish to consult a Life Coach. Please visit our homepage and use the search tool to find a Life Coach near you. 
View and comment on the original Telegraph article here.
Share this article with a friend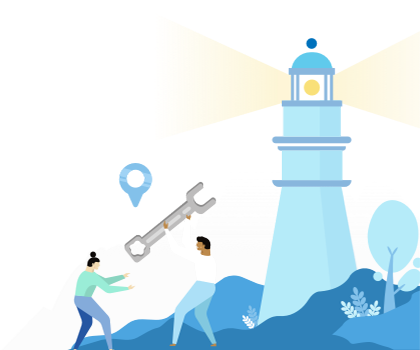 Find a coach dealing with Health coaching