Finances
Staying healthy on a budget
We all know that a nutritious diet and an active lifestyle are essential for a healthy well-being, but keeping the fridge stocked with fresh produce and paying an expensive monthly gym membership often mean that that staying well comes at a price that some of us simply can't afford. If you are looking to stay fit and healthy without busting the bank balance then read on for some useful tips.
Exercise is free
Yes, exercise is completely free, it is the treadmills, exercise bikes, heated pools and air conditioning that we pay for at the gym and these are things we can do without. It may seem like a case of stating the obvious but you really don't have to go to the gym to experience the benefits of exercise.
Try to fit in at least 150 minutes of moderate intensity physical activity a week. This could be something as simple as doing the housework and taking your dog for a daily brisk stroll to going for a jog or developing your own exercise programme. The NHS have recommended that we do at least 30 minutes of moderate physical activity five days per week. If you don't fancy doing your half an hour all in one go then do it in three short ten minute bursts instead.
Tip: Bear in mind that exercise gear can be fairly inexpensive if you shop around. Try an exercise ball, stretch bands or even a fitness DVD for variety.
Think outside the box with your food choices
You by no means have to order a weekly organic box of fresh produce from a local farm shop to eat a healthy and nutritious diet. In fact, some of the healthiest foods around are actually very inexpensive. For example, tinned beans and pulses are nutrition rich and can be added to casseroles, soups, salads, stews and pasta, and frozen fruit, vegetables and some meat and fish are just as nutritious as fresh produce, are far cheaper and obviously don't perish as quickly. If you are feeling adventurous you could also have a crack at growing your own fruit and veg.
Tip: A great way to save money is to buy in bulk and then cook up big batches of casseroles, chillies, stew, soup etc to pop in the freezer for a later date.
Since the recession has set in we have been inundated with special offers and savings vouchers from restaurants trying to entice us to spend money with them. Eating out is fantastic when it is for the occasional treat but don't get tricked into thinking your getting a great deal on a meal out when you are spending money you wouldn't be spending otherwise and consuming far more calories on average than you would eating a home cooked meal.
Next time your friends or family ask you out for a meal why not suggest eating in instead? Have a hearty roast dinner or a chilli night and split the cost of ingredients equally between you.
Stick to your medication
Unfortunately there is no denying the fact that paying for regular medication can be expensive. However, even if you are feeling the pinch it is really important that you continue to take it.
According to research, up to 50% of older people in the UK do not take their recommended dose of medication and are especially likely to cease taking it if their symptoms are not visible. This means that thousands of individuals with high blood pressure and cholesterol or diabetes are not taking medication which is vital and sometimes life saving.
If you are struggling to pay for your medication then you must visit your GP before making any changes and they will also be able to fill you in on your rights. Those living in Scotland, Wales and Northern Ireland are entitled to free NHS prescriptions and in England you qualify for free prescriptions if you:
are 16-18 and in full-time education
are pregnant or have had a baby in the previous 12 months and have a valid maternity exemption certificate (MatEx)
have a specified medical condition and have a valid medical exemption certificate (MedEx)
have a continuing physical disability that prevents you from going out without help from another person and have a valid MedEx
hold a valid war pension exemption certificate and the prescription is for your accepted disability
For information about financial coaching and how it could help you overcome your money woes please visit our fact-sheet to find out more.
View the original WebMD article.
Share this article with a friend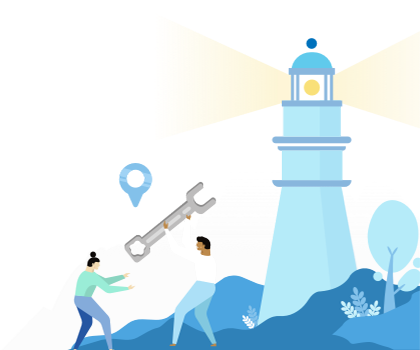 Find a coach dealing with Finances