Career coaching
How can career coaching help?
The New York Daily News recently published an article centred on a 40-year-old Bensonhurst, Brooklyn, resident who has spent the last 17 months job hunting to no avail…but could a career coach change her luck?
Christine Srebrenick always had fantastic luck finding jobs when she was already employed, but it's a different story when it comes to finding work when she's unemployed.
After getting her last job as a billing coordinator through a friend and her job before that through a friend, both when she wasn't looking, Christine had never imagined it would be so hard to get a job when she needed one the most.
After loosing her previous job due to company closure Christine has now been unemployed for 17 months and has only had one interview for a full time position which was unsuccessful.
Christine decided she needed to take drastic steps and sat down with a career coach who provided her with a fresh perspective.
Christine's coach helped to give her CV a dramatic overhaul, updating the retro template and removing her objective in what she wants from a job. Employers are now less concerned with what you want from them and are keen to see what value you have to offer.
A career coach will also help those who are unsure to look at things from a different direction and perhaps consider things they thought were not possible. Christine had been book keeping for most of her adult life and although her coach encouraged her to take a refresher course to bring her back up to speed and encouraging her to apply for book keeping jobs, there was also encouragement to pursue a totally different profession.
Christine had previously held aspirations of becoming a marine biologist and her coach suggested she apply for a job working at a college with a marine biology programme as most colleges let employees attend school for a reduced fee.
Other advice included networking. Its difficult to make friends when unemployed so Christine was advised to create opportunities to network such as joining Linked or using Facebook to find people to introduce her to people at places she wants to work.
Career coaches can help you to explore where you really want to work and what you need from a job in order to find fulfilment. They will help you to explore possible career options and will then help you to formulate a plan of action which will get you there.
If you would like to contact a life coach specialsing in this area then you can do so using the hompage of this site.
Share this article with a friend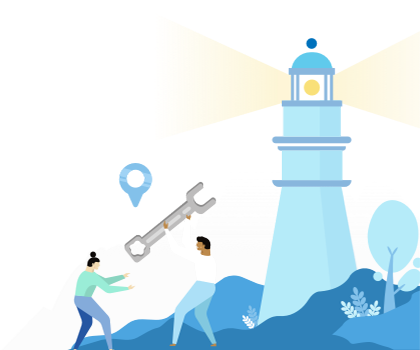 Find a coach dealing with Career coaching